Byron Ferguson's Archery Clinic: July 13-15, 2018
Event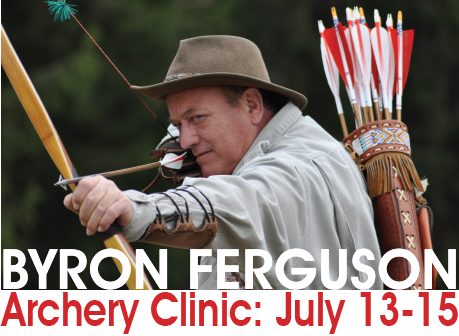 Byron Ferguson, master of the longbow and exhibition shooting, will present a weekend archery clinic (Fri, Sat, Sun) at:

Global Archery Products, Inc.
101 Archery Way
Ashley, IN 46705

3Rivers Archery will be open for event attendees. $500 entrance fee. Register below.
Byron teaches everything from how to make a bowstring that properly fits your bow, to tuning arrows, bow and yourself to shoot with extreme accuracy.
You will not only learn what to do and how to do it, but WHY to do it. Learn the secrets Byron has used for over 30 years to make some of the most unbelievable archery shots ever captured on film.
Location
101 Archery Way
Ashley, IN 46705

P: +1 (260) 587-4500
Register