Byron Ferguson's Archery Clinic: July 13-15, 2018
Event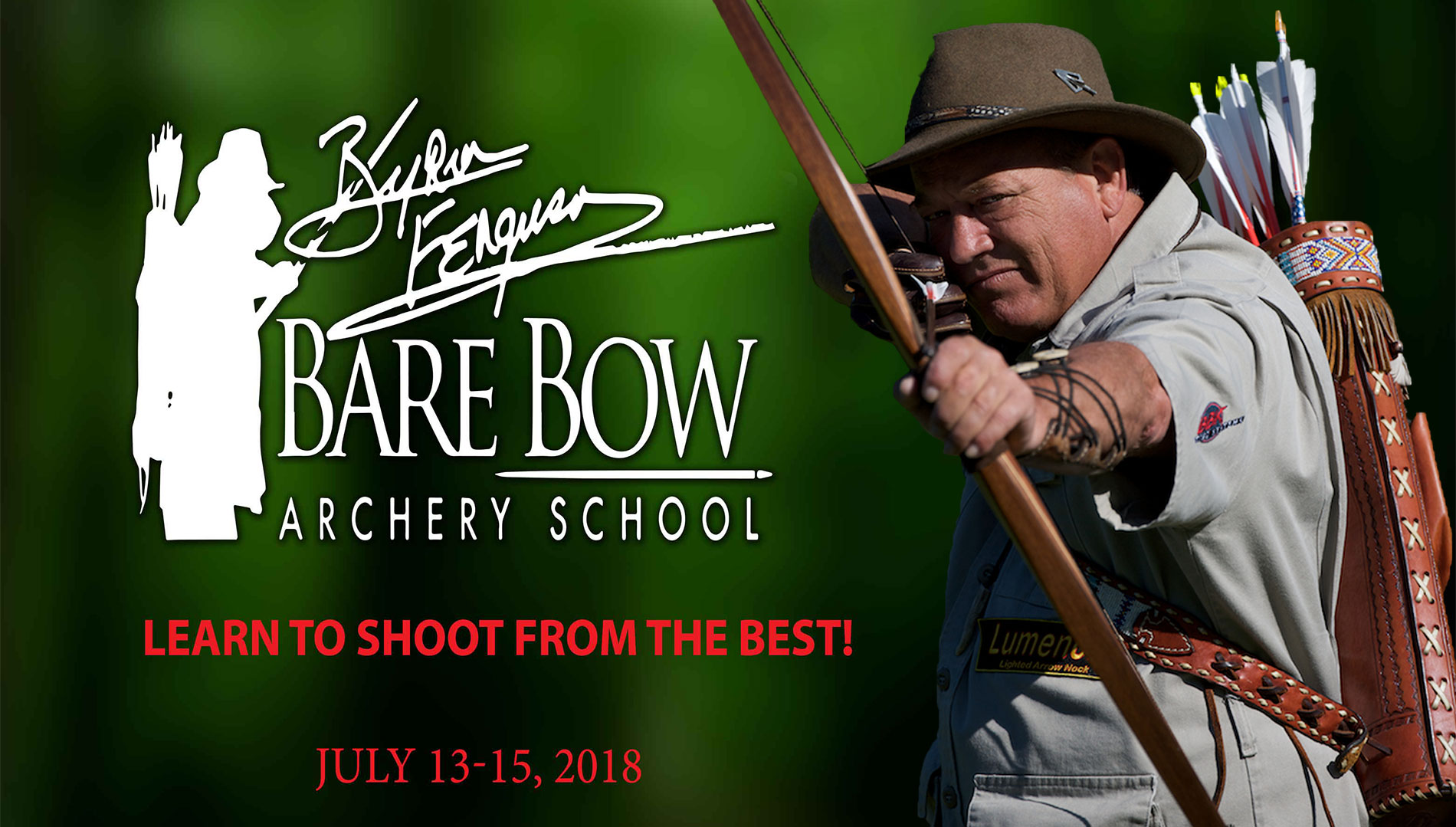 Personal Instruction
Three days of instruction from the legendary Byron Ferguson! We can't promise you'll be able to shoot aspirin out of the air, but we can promise personal instruction from the man who can!
Byron will teach you everything from how to make a bowstring that properly fits your bow, to tuning your bow and arrows. Plus, he'll help you improve your accuracy and skill with the kind of detailed, knowledgeable instruction you simply won't find anywhere else. You will not only learn what to do and how to do it but WHY to do it.
Learn the "Secrets" Byron has used for more than 30 years to make some of the most unbelievable archery shots ever captured on film. Ordinarily, you would have to travel to Byron's shooting school in Tennessee to enjoy this kind of personal one-on-one instruction. But Byron will be coming to Ashley, Indiana for this special three-day clinic July 13-15, 2018.
Camaraderie
Imagine sitting around a campfire, enjoying a meal, and talking about your passion for archery with like-minded individuals. Just bring your camping gear to set up behind our headquarters. We will have fire rings and a portable toilet. Just minutes from the camp area are a grocery and dollar store. Why stay in one of the nearby hotels when you can enjoy the camaraderie of other archers throughout the event weekend!
Fun
As part of the instruction, we will have a variety of target games and Archery Tag® extreme archery. The event will be educational and a whole lot of fun! The cost for one ticket is $500 and an accompanying ticket half the cost at $250.00. Travel and accommodations are extra. There are limited spots available, so reserve now.
Brought to you by:

Global Archery Products, Inc.
Creator of Archery Tag®, S.A.F.E. Archery®, and Highland™ Archery
3Rivers Archery
The store, located just down the road from Global Archery Products at 607 H L Thompson Jr Drive, will be open the event weekend.
Event Location
101 Archery Way
Ashley, IN 46705

P: +1 (260) 587-4500
Register