This year's Archery Trade Association (ATA) show was in Louisville, Kentucky, January 7-9, 2013. It was here that we unveiled our S.A.F.E. Archery® Arrows at the , and they proved to be a huge success! We were happy to see the excitement and enthusiasm of members grow as they learned more about S.A.F.E. Archery®, with many of them waiting over 30 minutes for a chance to try it out! With our patented soft foam tip and exclusive Safe Nock™, our S.A.F.E. Archery® arrows create new opportunities to shoot a bow and arrow virtually anywhere! You can even shoot indoors without special netting! The large foam tip makes them easy to find when shooting outdoors—no more losing arrows in the grass! We will be offering these in a pack of four.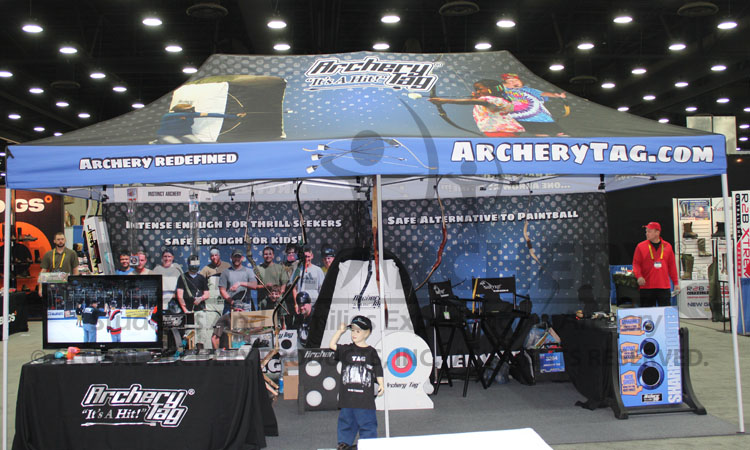 Above is our booth. Below, at our booth (right) is John Jackson, Founder/CEO, with Jimmy Sites (left) of Spiritual Outdoor Adventures.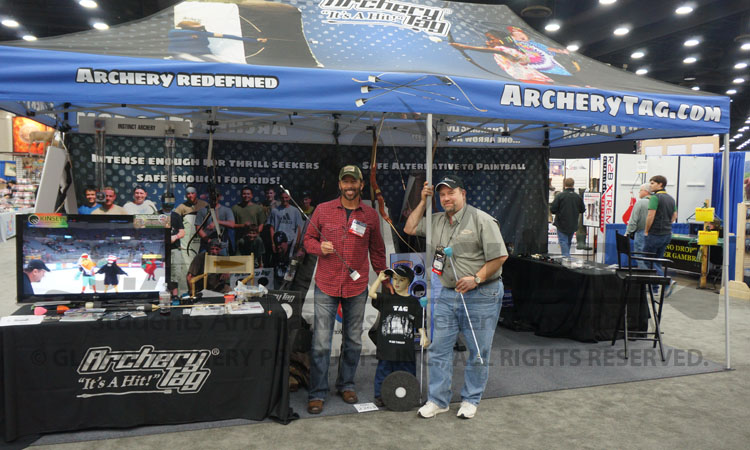 This is also where we officially introduced an inflatable archery target, we have since modified and named the Hoverball® Archery Target. This set is perfect both fun and challenging! Participants take aim with our S.A.F.E. Archery® arrows at balls or other approved light objects that are suspended over columns of air! Never before has archery and an arcade blow-up come together in a such a lively game! It is perfect for carnivals, birthday parties, reunions, camps, fundraisers, and more! This game is sure to be a hit with people of all ages!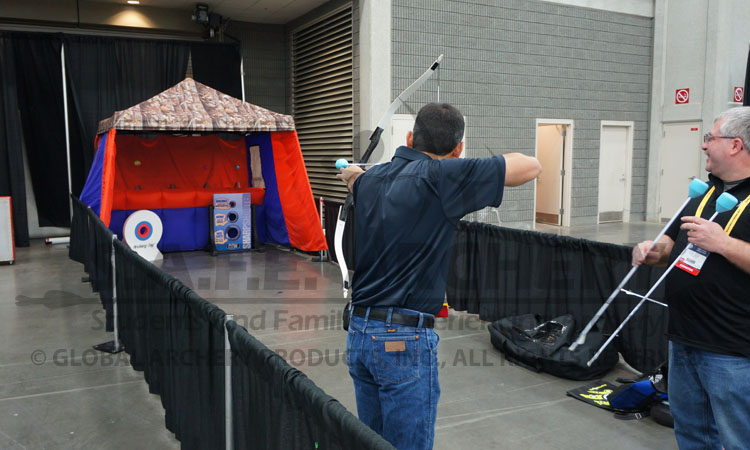 Above is the inflatable archery target at our ATA shooting lane and below is the modified version we named the Hoverball® Archery Target.