We had some exciting news at the 2016 Archery Trade Association Trade, held in Louisville, Kentucky, January 5-7. With us to present it was legendary trickshot archer Byron Ferguson. At the show we unveiled our new line of bows, The Legend Series™. These bows are truly a work of art, offering a beautiful ambidextrous design that is available in long bow and recurve, made of a high-quality composite that will last a lifetime. In addition to their beauty and unique design, they are 100% American made.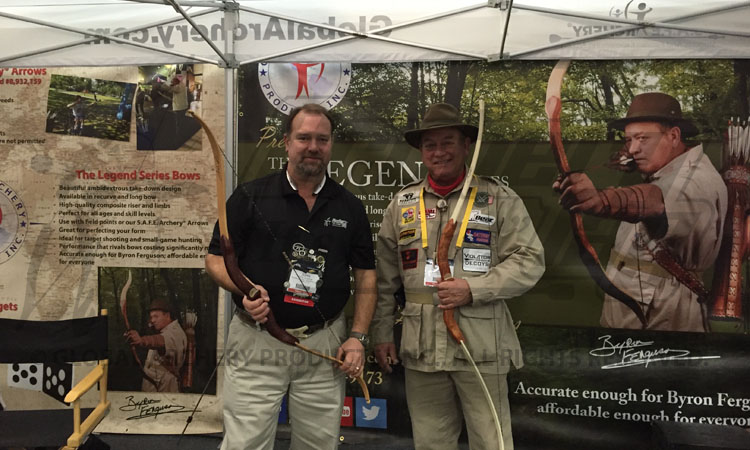 Above, John Jackson (left) and Byron Ferguson (right). Below, Byron takes aim with The Legend Series™ bow.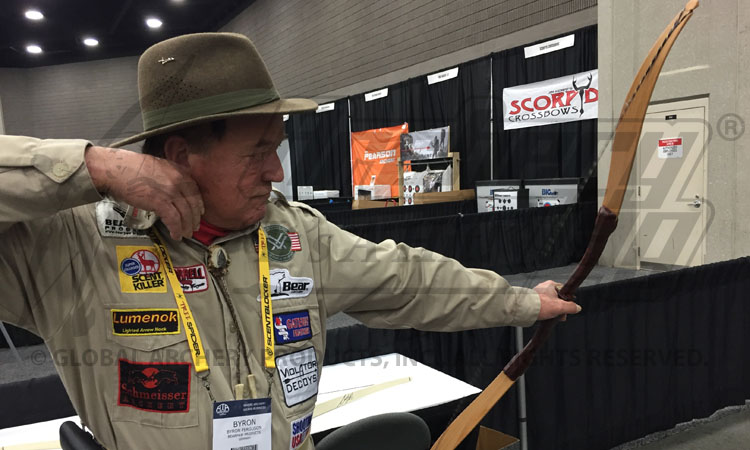 A father and son, below, use The Legend Series™ bows to shoot at our new targets.