Archery Tag® experts John Jackson, Founder/CEO, and Grant Weber, Sales Manager, exhibited their shooting skills at a local hockey game Wednesday, January 2, 2013! Their targets: a group of mascots! John and Grant scored points with each hit. The farther the mascot, the greater the points. It is not as easy as it sounds because the mascots were moving!
Special thanks to the Fort Wayne Komets and Crazy Pinz for helping to bring archery to the ice! Check it out: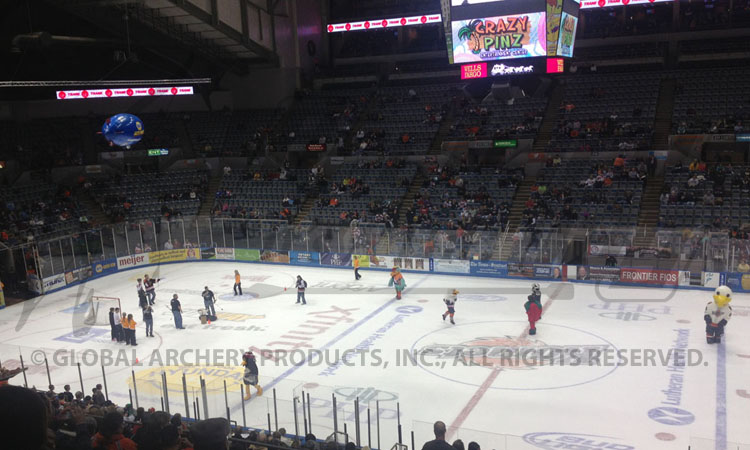 Setting up (above) and then taking aim at the mascots!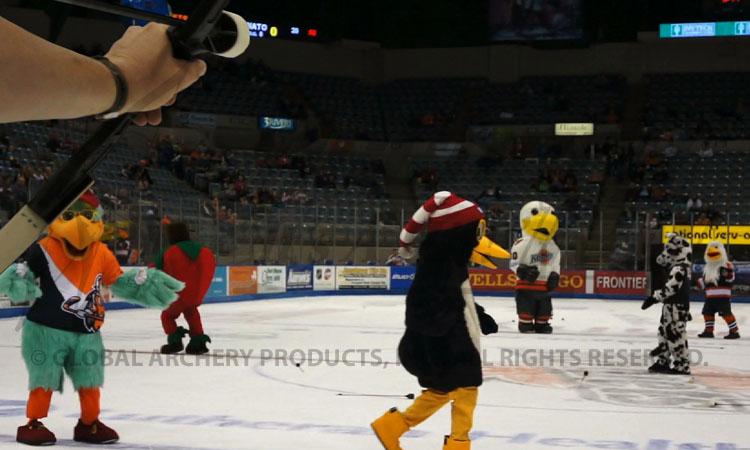 Below, John Jackson shoots apple off head of Komets fan!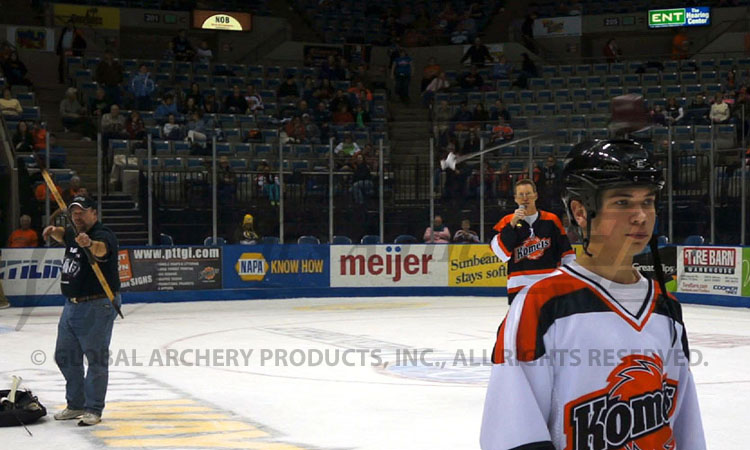 From the Gwinnett Daily Post: Despite controlling play through much of the second half of the game, the Gladiators gave up a late goal to Fort Wayne (17-14-1-1). Corey Elkins shot in over the Gwinnett (22-12-1-0) blue line, forced his way to the slot and tipped the puck through the legs of goalie Louis Domingue for what proved to be the winning marker with four minutes left in the third. Kaleigh Schrock tacked on an empty-netter for the 4-2 final.
It was an exciting game! Our Komets outscored the Gladiators 4-2! No fights! Go Komets!