It was a perfect Saturday spring day for Archery Tag® at S&H Campground in Greenfield, Indiana. Players of all ages enjoyed our family-friendly combat archery! Check out the images below.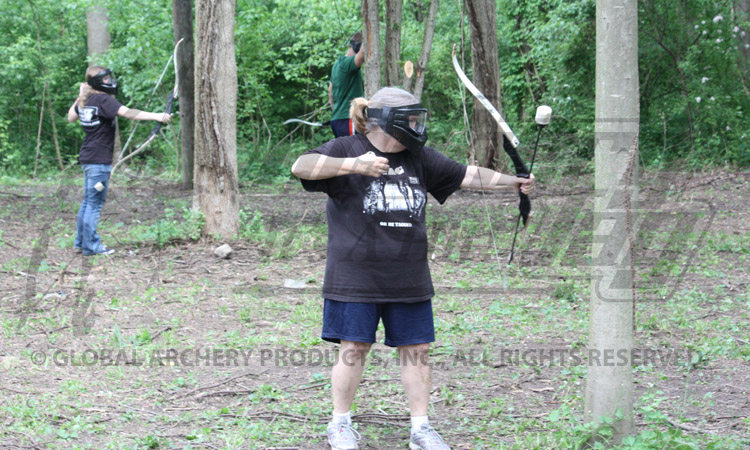 Archery Tag® provides family-friendly combat archery for all ages!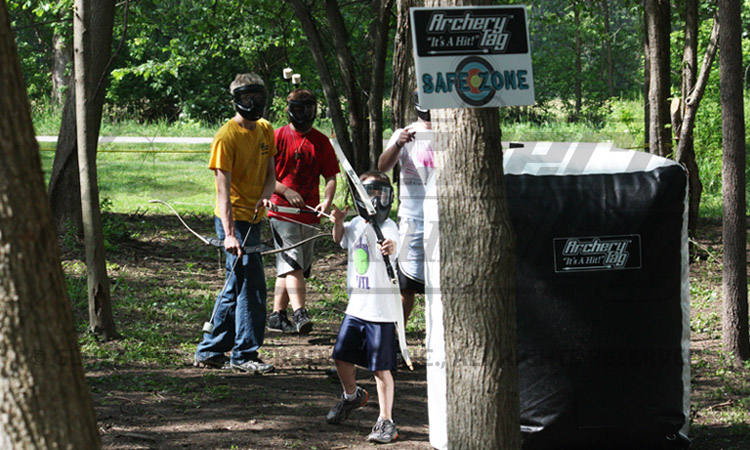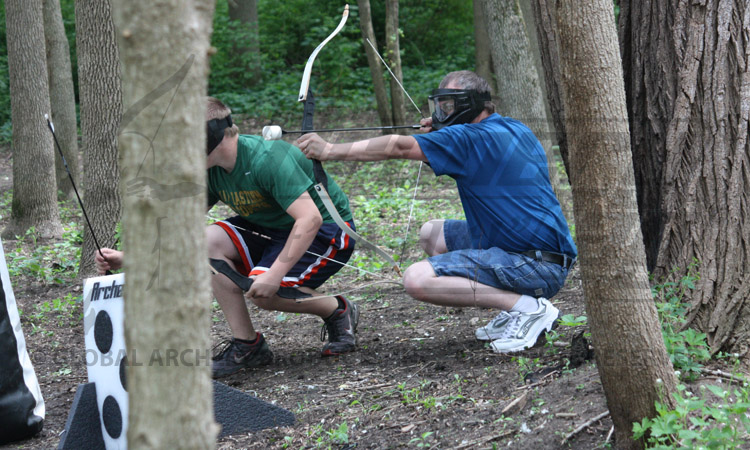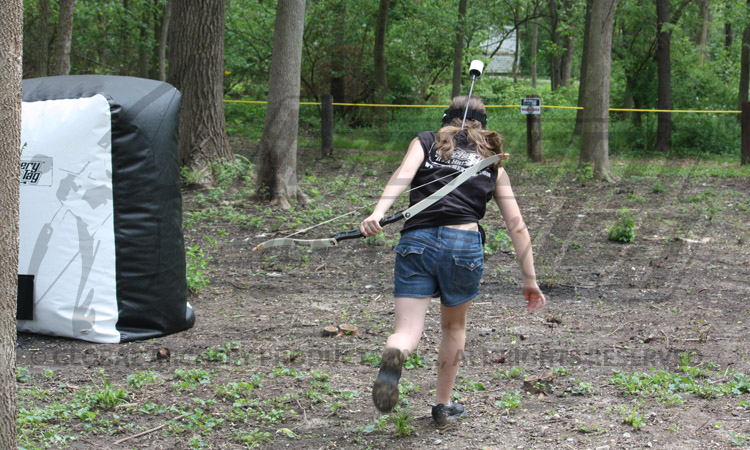 Above, a player grabbed an arrow and inserted in her makeshift quiver (back of tee) and, below, an archer takes aim.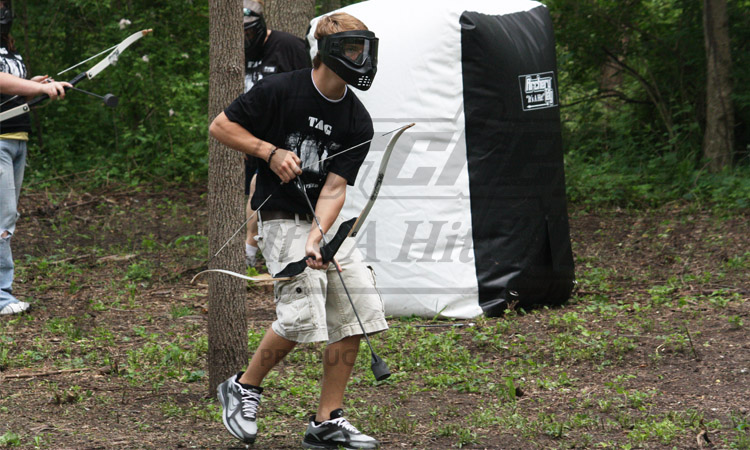 The field, safe zones, and boundaries were clearly marked in the wooded area (above) and arrows flew (see below)!