Dave Canterbury, a survival expert, and his Pathfinder School partnered with Archery Tag® and took over the entire facility at Indy Acres Paintball to bring hours of heart pounding excitement! It was a great day of fun with a lot of fantastic people.
Creek Stewart, author of Build the Perfect Bug Out Bag and survival training expert/instructor of Willow Haven Outdoor came out for the combat. Creek joinged John Jackson's team as they went up again Dave and his crew. Jackson, Archery Tag® Founder/CEO commented, "What a workout and great teamwork."
Jackson added, "I have to say that I was most impressed when Dave's mom and dad played. It was fantastic seeing someone of Dave's parents' generation getting out there and slinging arrows. His mom had no archery experience prior to that day, yet she was able to squarely plant an arrow to my chest. Great shooting!" Too bad they we not have an picture of that hit!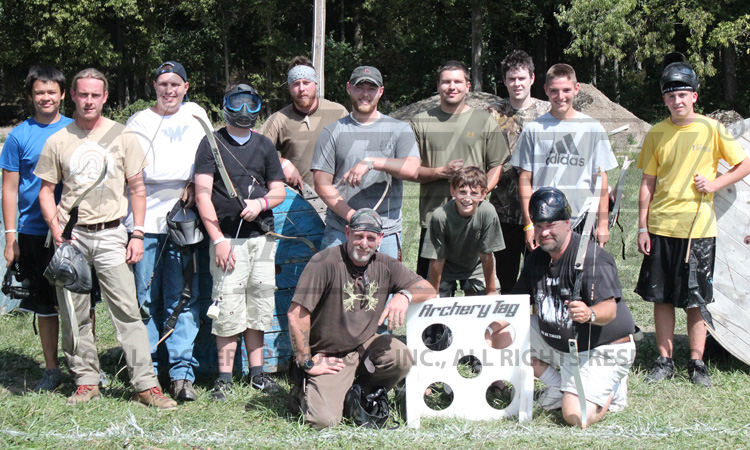 Front row by target: Dave Canterbury at left and John Jackson at right. Second row far left is Creek Stewart.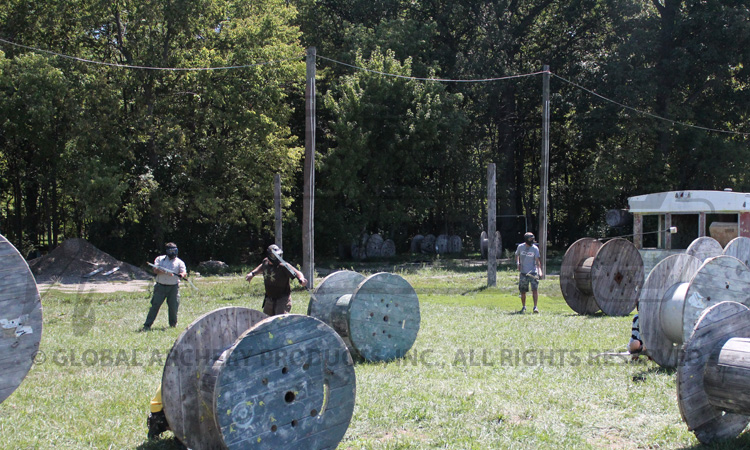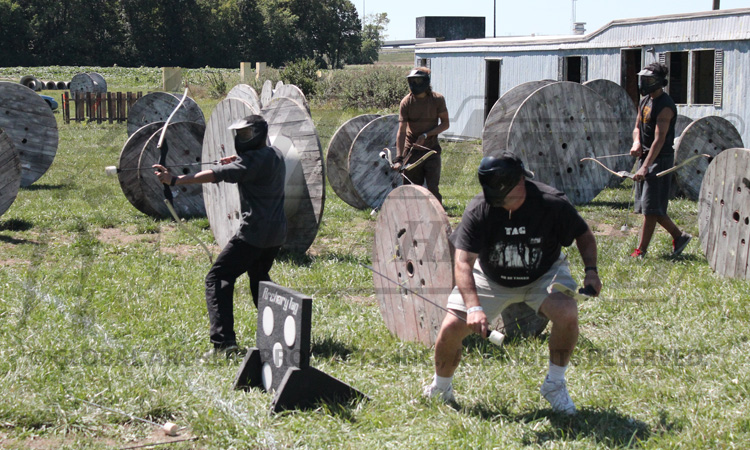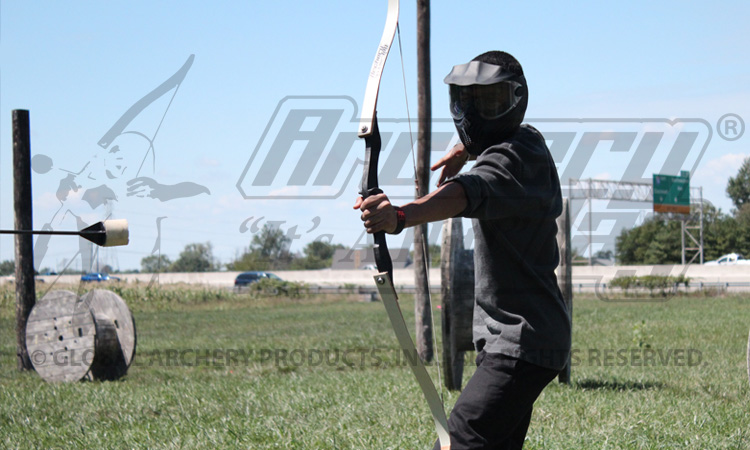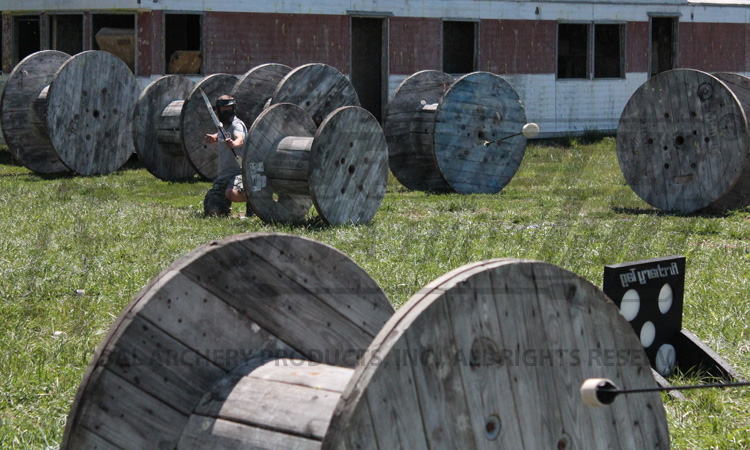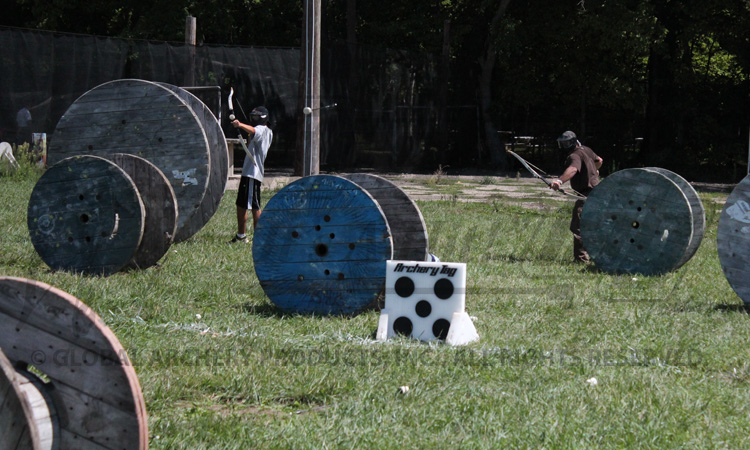 Above, Dave Canterbury lets arrow fly! Pictured below, Creek Stewart, behind target taking aim.