Muncie, Indiana's first Chick-fil-A® Restaurant, located at 511 W. McGalliard Road, was scheduled to open the 29th of August bringing more than 70 new jobs to the area. If you are unfamiliar with Chick-Fil-A restaurant grand openings, the first 100 adults, ages 18 and older with identification, in line when the doors open about 6 a.m., each win a one-year supply of Chick-fil-A® Meals (52 coupons with each consisting of a Chick-fil-A Chicken Sandwich, medium Waffle Potato Fries™ and a medium drink)—a total of nearly $30,000 in free food. To gear up for the Thursday "First 100" event (the line officially opens at 6:00 a.m. Wednesday, August 28) and to celebrate the new restaurant, restaurant management invited us out a few days prior for an afternoon of teambuilding. We brought the Hoverball® Archery Target (for shooting practice) and Archery Tag®. Everyone had a blast!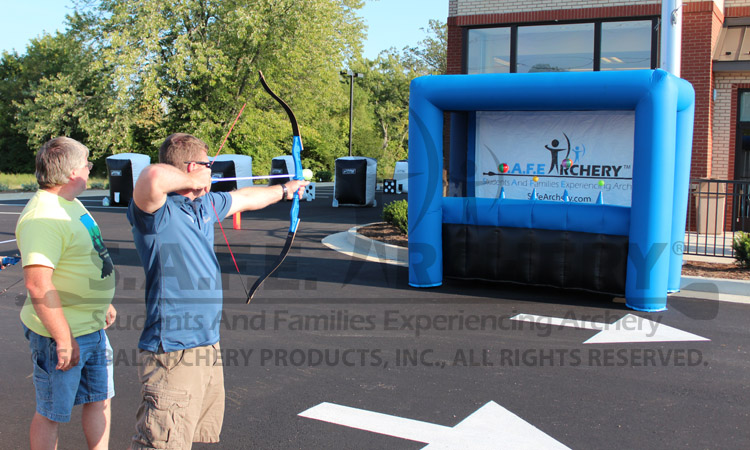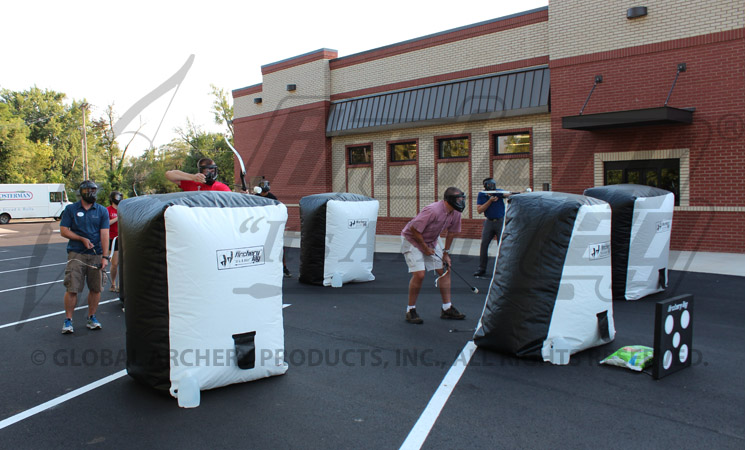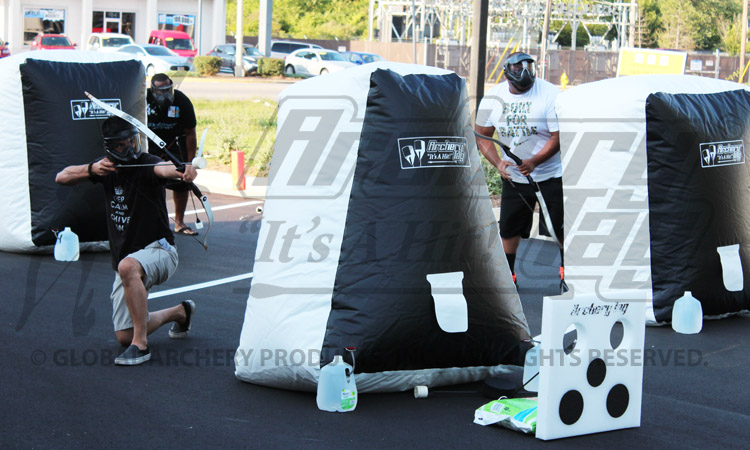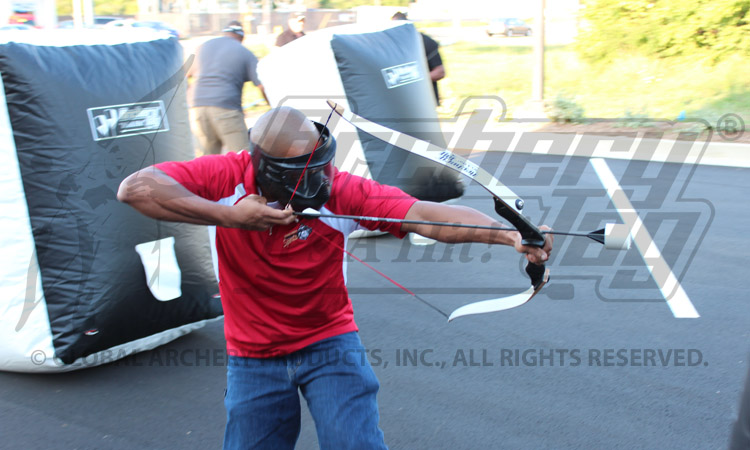 Watch the action live below:
Note:
Chick-fil-A's "First 100" event, which began as a way to celebrate the first stand-alone Chick-fil-A in Arizona in 2003, immediately became the cornerstone of every Chick-fil-A grand opening when the first person arrived more than 18 hours before the store opening, wondering where to get in line. Others soon followed and by the time the restaurant opened for business the next day, more than 100 were waiting. Humbled and surprised by the dedication of its fans, Chick-fil-A quickly implemented the "First 100" at every grand opening and in the past 10 years has given away more than $18 million in free food at almost 700 grand openings. An additional $3 million is slated to be given away at 114 grand openings in 2013.