On April 21, Christian Camp and Conference Association (CCCA) President/CEO Gregg Hunter was joined by staffers from several CCCA member camps for an activity-filled Fox & Friends segment in New York City, all about the power of camp in the lives of kids. Many of the CCCA camps offer Archery Tag® as an activity, including River Valley Ranch in Maryland and Lake Ann Camp in Michigan, both of which participated in the segment. We were also invited. Check out the images and video below.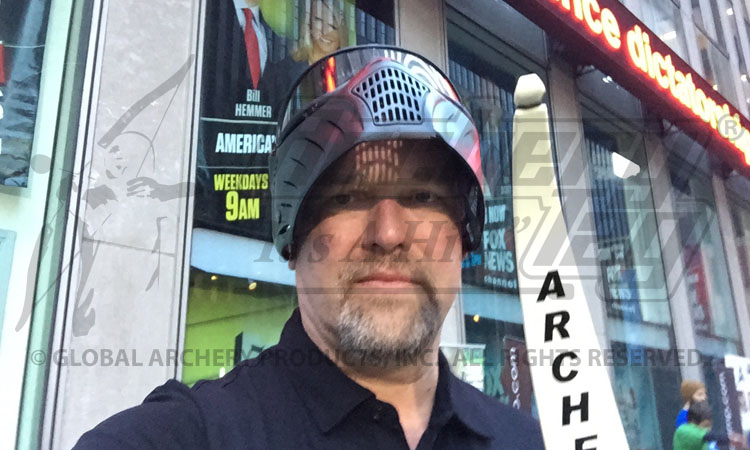 John Jackson, company Founder/CEO, ouside of the Fox and Friends studio in New York. Below, are xxxx and xxxx of xxxxx.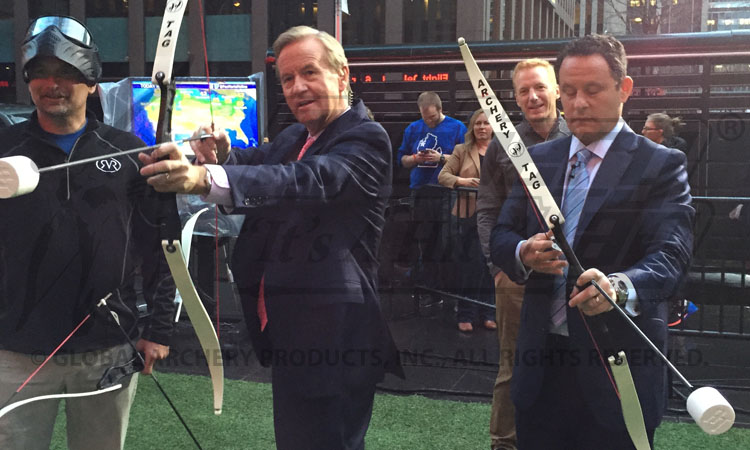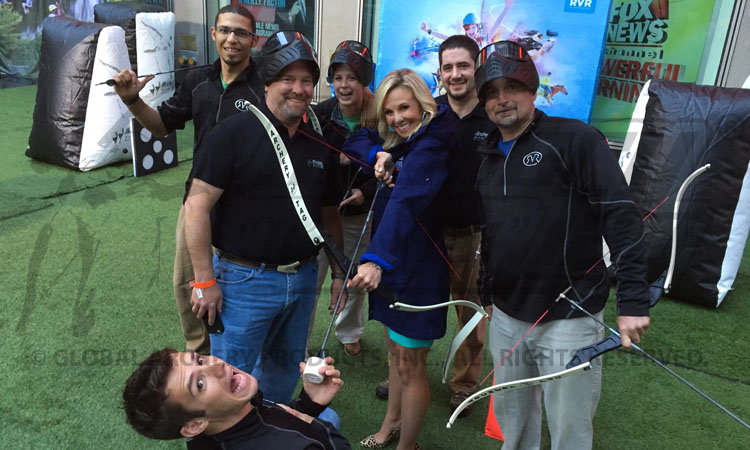 Above, Elisabeth Hasselbeck, Fox and Friends co-host, takes aim at River Valley Ranch staff member. Below is the segment video.