The July 3-7, 2013 Battle Creek Balloon Festival at the W.K. Kellogg Airport, was a lot of fun for attendees and our staff. Archery Tag® and S.A.F.E. Archery® were both a hit! On weekdays, the event was only in the evening. The 4th of July fireworks were amazing! We actually had to stop the combat archery so that everyone was able to enjoy the display. On Saturday and Sunday, activities began at 9:00 a.m. and lasted until beyond dark! Take a look at the pics below.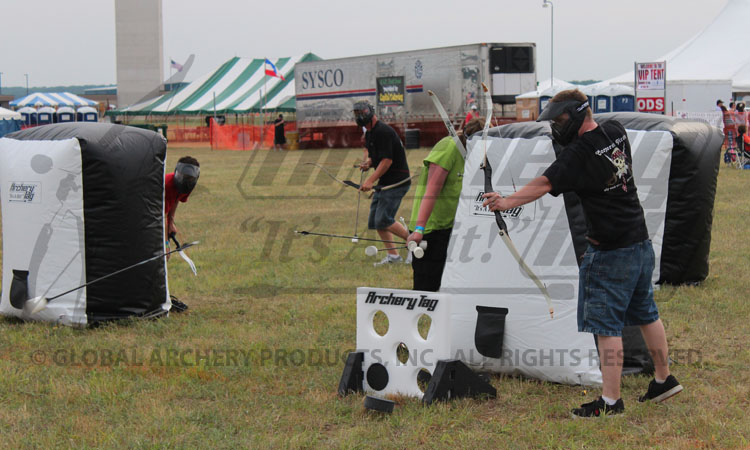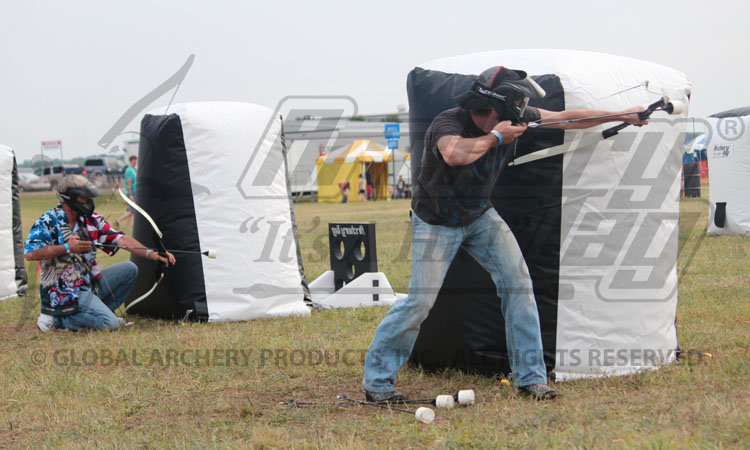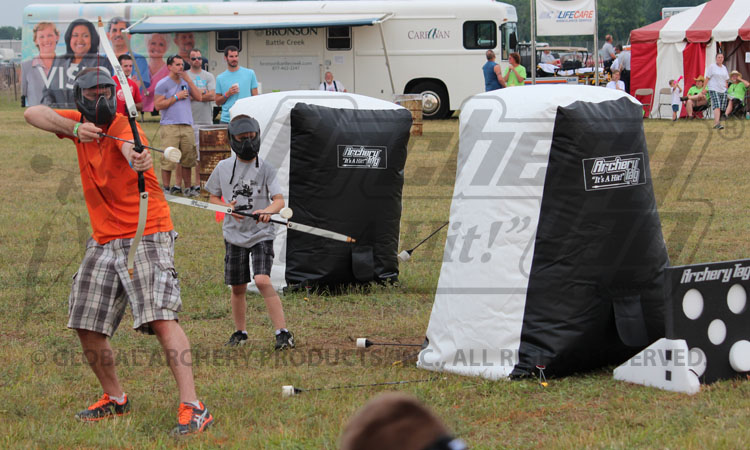 There were over 50 balloons at the festival. Images of the balloons and pilot histories are in the program guide.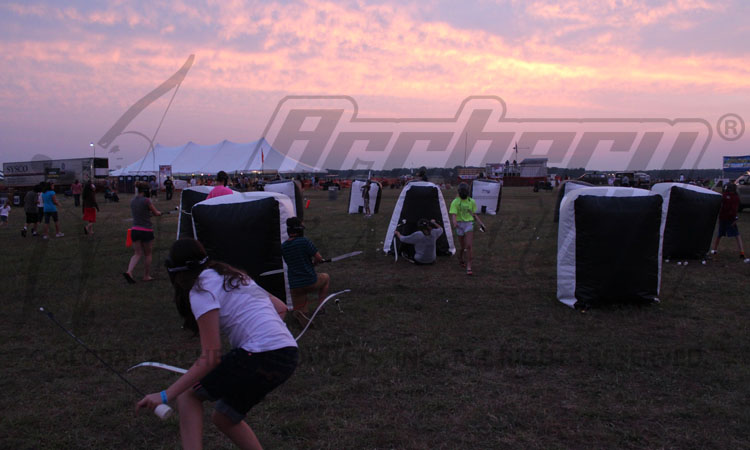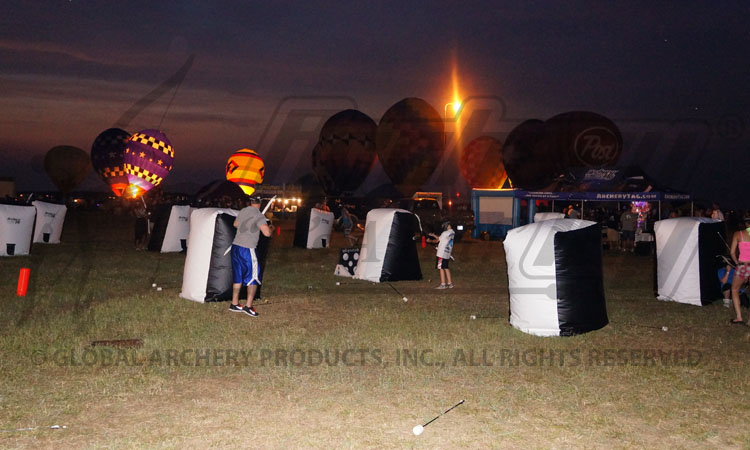 The combat archery continued in the dark. Yes, there are players in the photo below!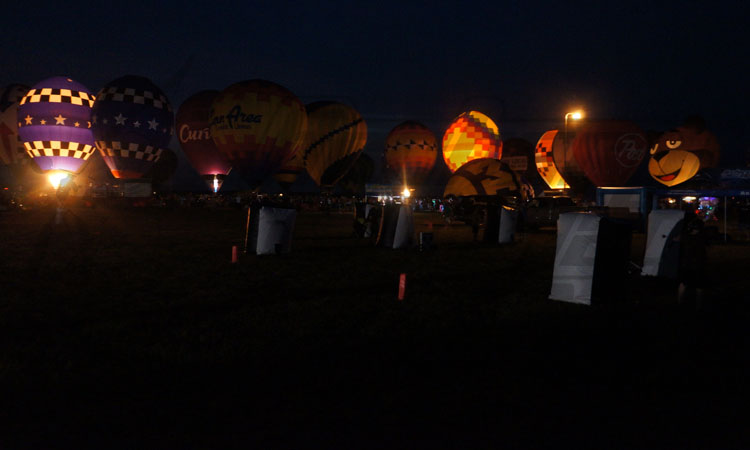 It was at this event that a former Michigan resident was visiting from Hawaii with his daughter. They walked around the festival and came upon our booth. Both were intrigued by the inflatable target and decided to give it a shot. They enjoyed our Hoverball® Archery Target so much that purchased one to take back to Hawaii with them! There were many who took a shot at the floating balls and shooting continued until dark! See the images below.