We were invited to present our Hoverball® Archery Target at the Indiana Pacers VIP Party. Special guests of the Indiana Pacers couldn't wait to shoot alongside their favorite players during this year's party at Bankers Life Fieldhouse in Indianapolis, Indiana. This was also the birthday of John Jackson, company Founder/CEO. There was no better way for John to spend this day than sharing his passion of archery!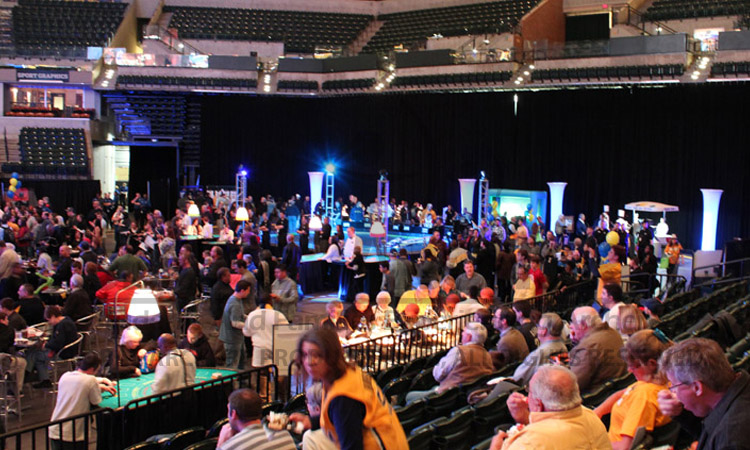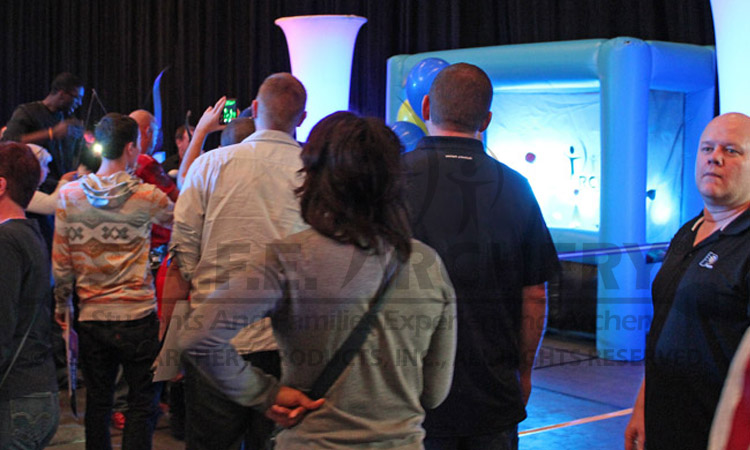 One highlight of the night that drew a crowd included a little bit of playful brotherly competitiveness between Pacers forward center Tyler Hansbrough and guard Ben Hansbrough. Not wanting to be outdone by his older brother, Ben couldn't resist an opportunity to step it up a notch and successfully shoot an apple off the head of one of our employees!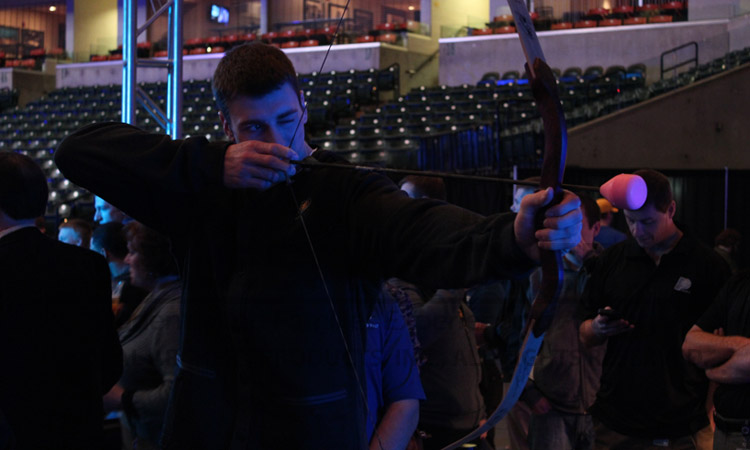 Above is Tyler Hansbrough. Below from left to right are xxxx, xxxx, and Ben Hansbrough.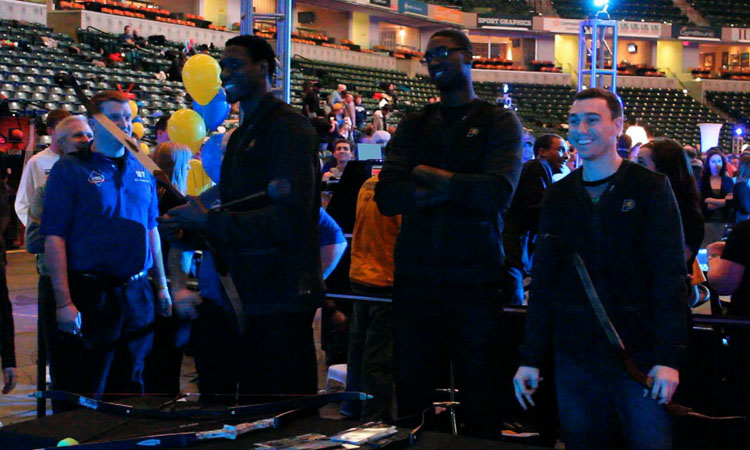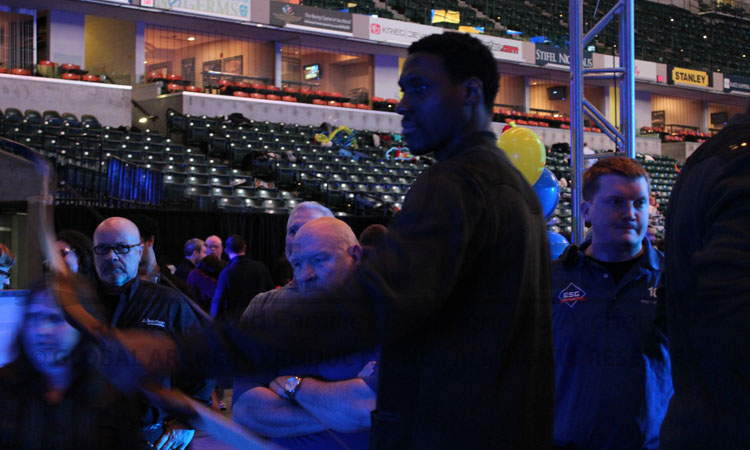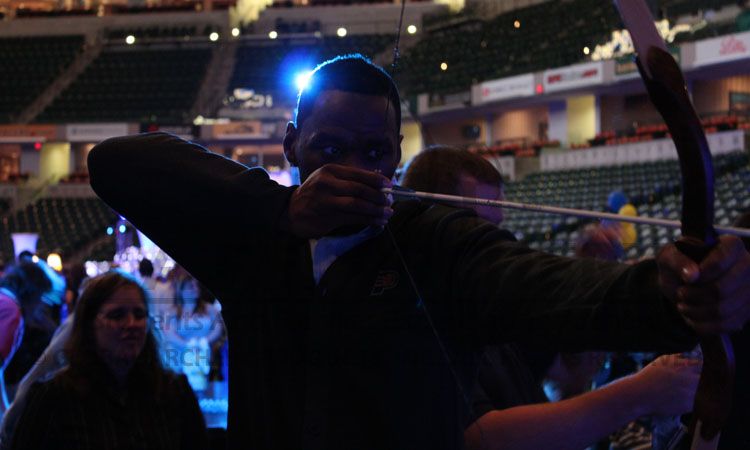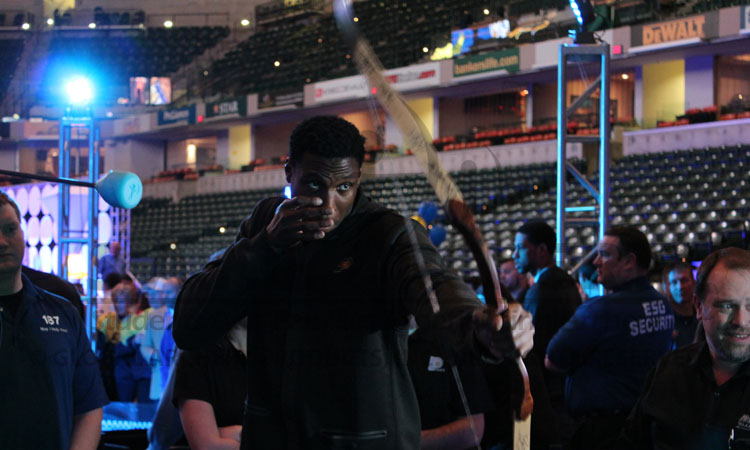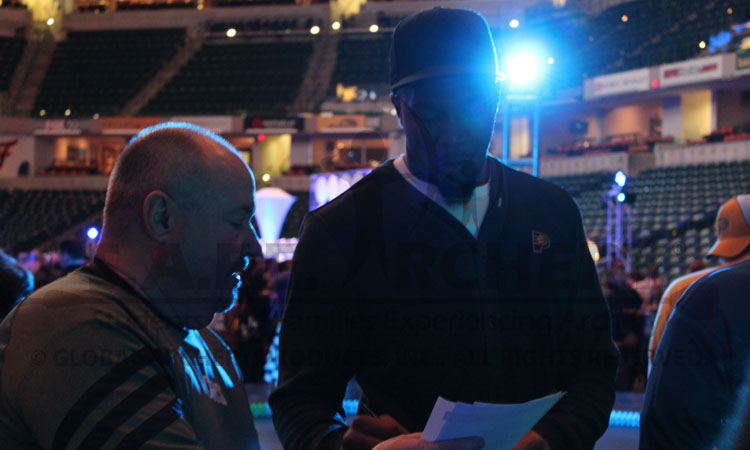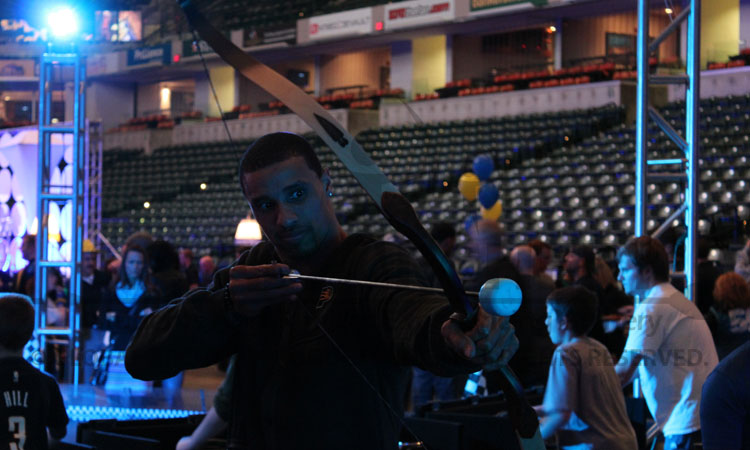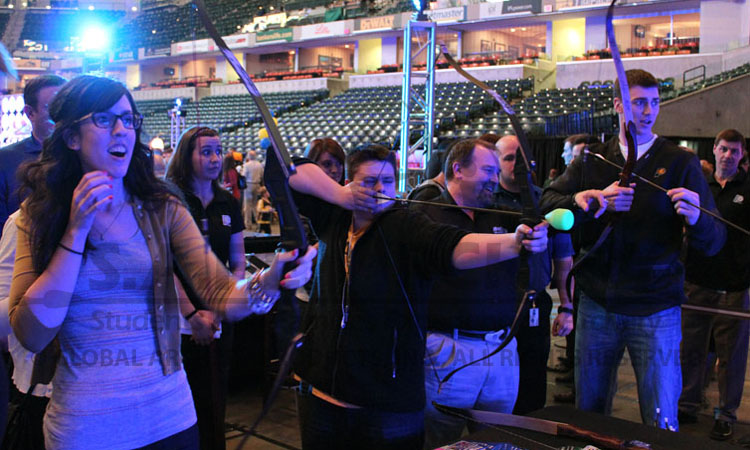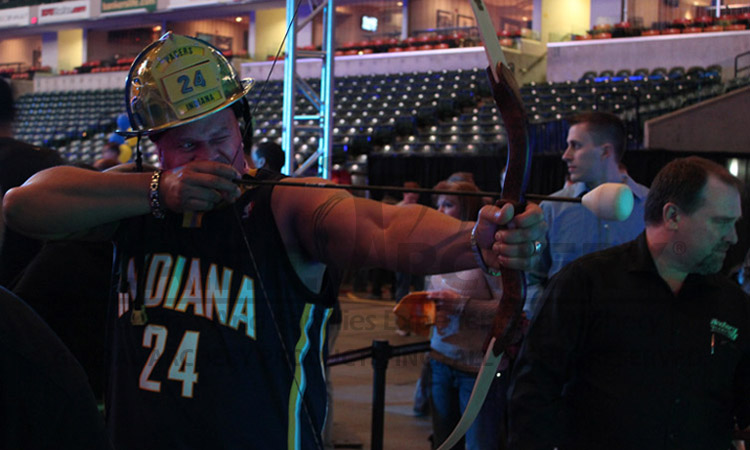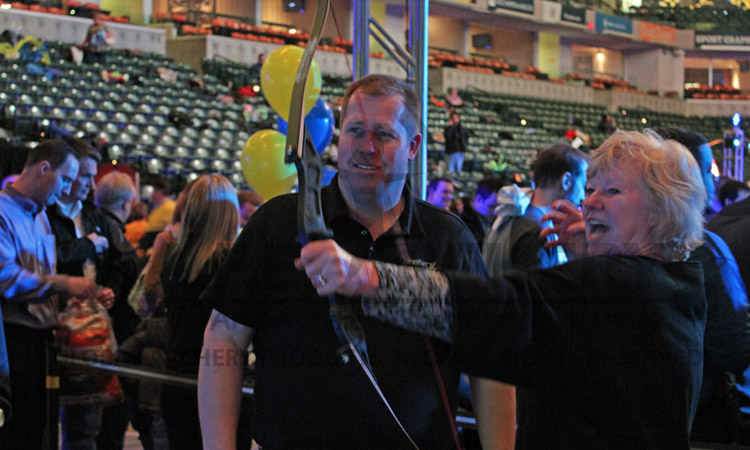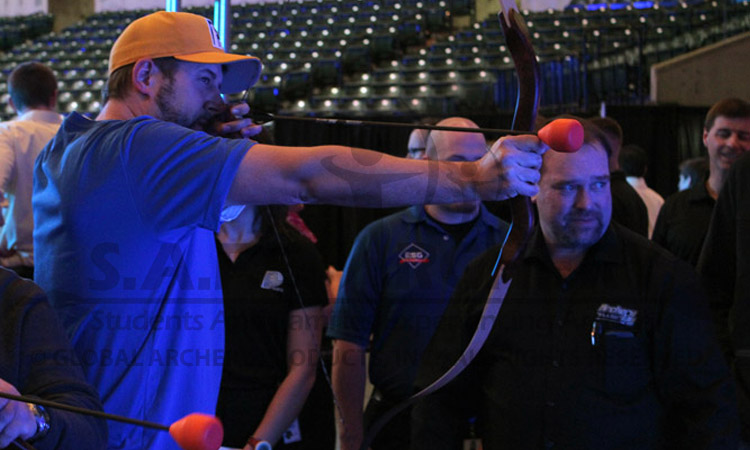 Too excited to sit on the sidelines and watch, Boomer, the team mascot, also joined in a competitive round of target shooting with John Jackson.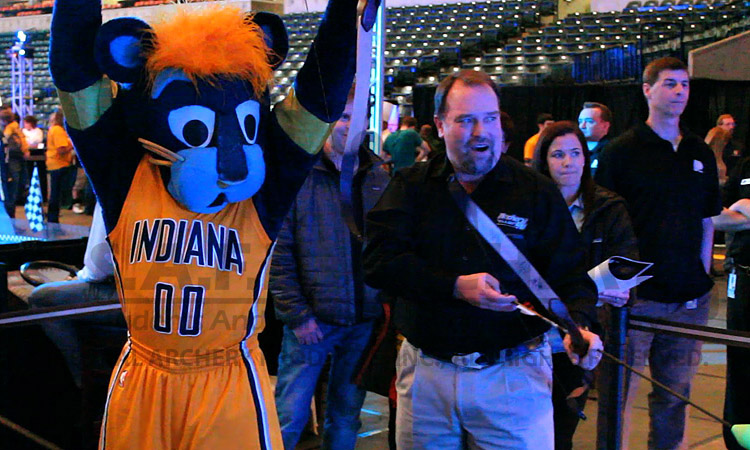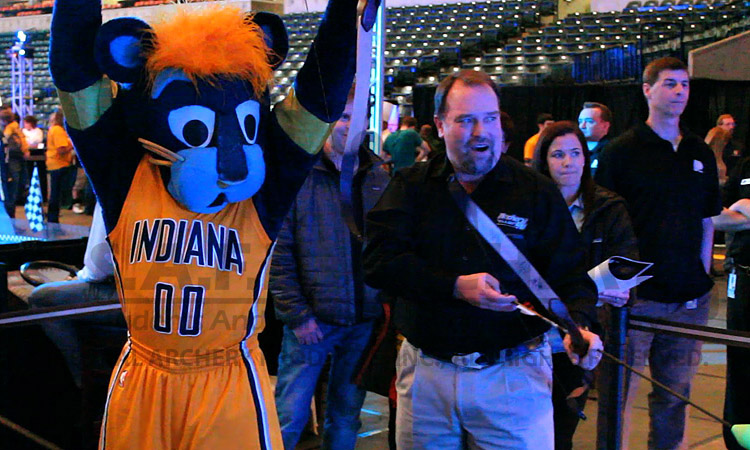 Family and friends cheered each other on through the evening as they lined up to take a turn at trying to hit the floating targets. Even the youngest participants were able to draw the 16# bow with ease.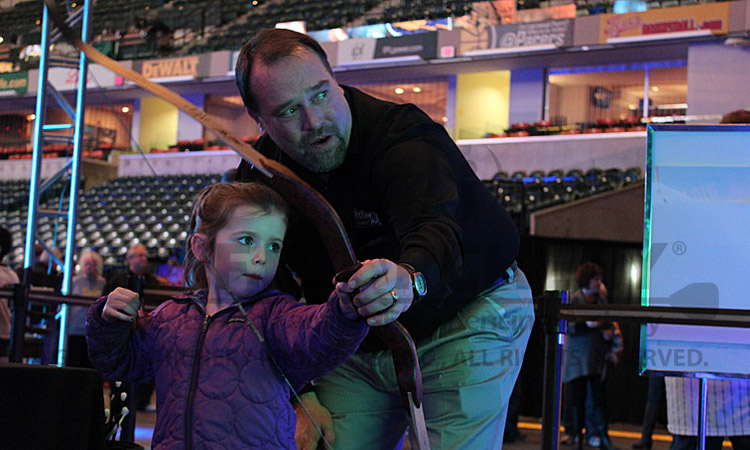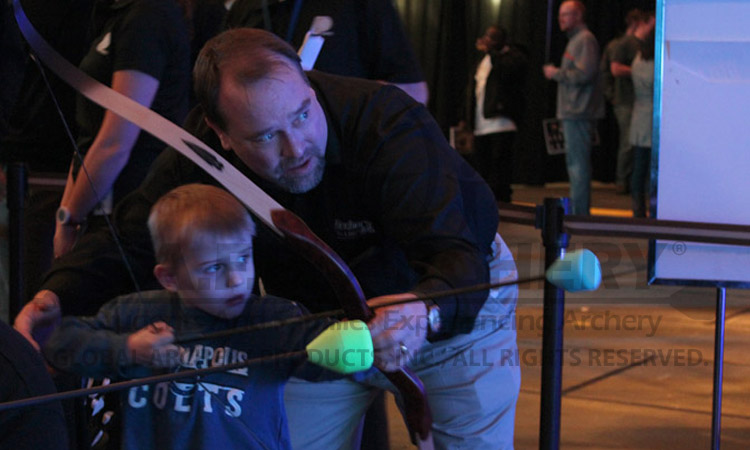 Our Hoverball® Archery Target measures10 feet wide by 8 feet high or slightly taller than Roy Hibbert (who is actually 7' 2"), pictured below left with John Jackson, right.