Written by former employee Rebecca Fifer:
Earlier this month I attended the Kicking Bear event at Bass & Bucks in Wabash, Indiana. I had never heard of Kicking Bear or Founder, Ray Howell. I came as a volunteer with S.A.F.E. Archery® (Students and Families Experiencing Archery), knowing how rewarding it is to see young people shoot a bow for the first time and share in their excitement when they hit the target.
Our inflatable Hoverball® Archery Target was a huge hit with kids and parents alike. Ray loved it and we donated one to him with his mission to "put a bow in a kid's hand and lead the family to the Lord—one-on-one." We also brought Hunter Ed and Buddy Buck animations to play inside the cabin throughout the event. This was a great event in so many ways!
Later that afternoon I heard Ray Howell speak of his childhood:
Of how he couldn't wait for his father to return home from work to play with him and his brothers.
Of how his father decided one day that he just could not "do it" any longer.
Of how Ray hid in his father's car, of how his father dragged him out, and how he just drove away.
Of how that was the last time he ever saw his father.
How his mother could not take care of the boys and turned them over to her parents.
How the grandparents' age made it difficult to care for the boys.
How the boys were separated and placed in the foster care system
How Ray's troubled youth was leading him down a hopeless path.
As a teenager, Ray was fortunate to meet someone like my father (kind, caring, generous, loving), oddly enough while he was incarcerated. A deputy saw him reading a hunting magazine and invited him to join him and his family on a hunting trip sometime after he was released. After receiving permission from his foster father, the deputy did take Ray on a hunting trip. He even partook in the family's jump in the ice cold lake. Ray said he felt like he belonged with that family and joined them on many excursions thereafter.
While Ray spoke, tears ran down my face. I cried for Ray's painful childhood, I cried for the family he lost, I cried for the love my father showed me, and I cried for the family Ray found. After I said to Ray that there cannot be a testimony without a test and "that was some testimony!" As I reached out to take one of the cards he offered, Ray embraced me and said, "Thanks for coming out, sister." I replied that the thanks are for me to give.
We had planned on both Archery Tag® and the Hoverball® Archery Target, but rain intervened. However, the target shooting was enjoyed by everyone! Check out the pictures below.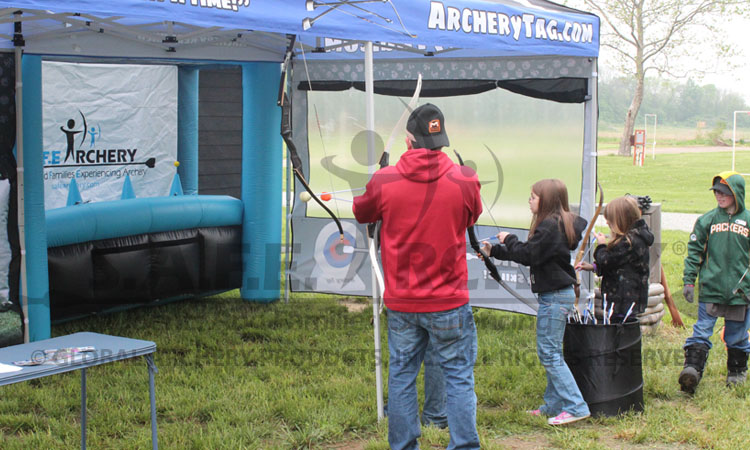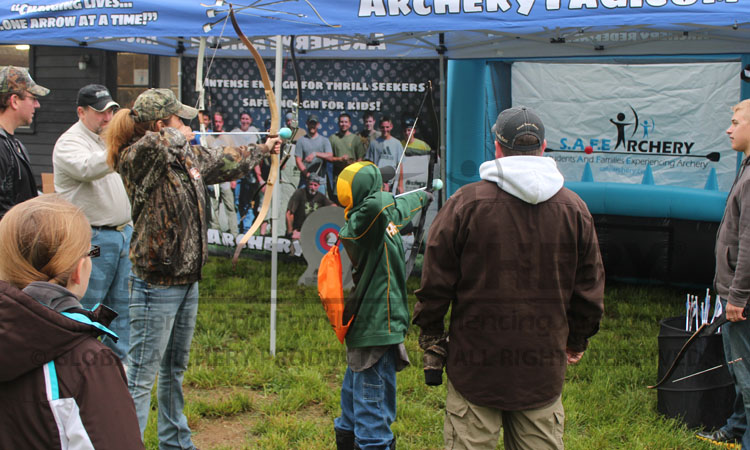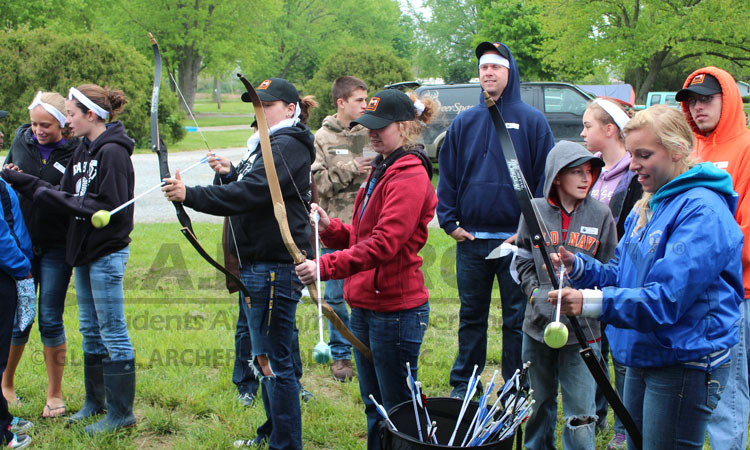 We thought we were gathering around the fire to roast marshmallows. Throwing them at one another was much more fun.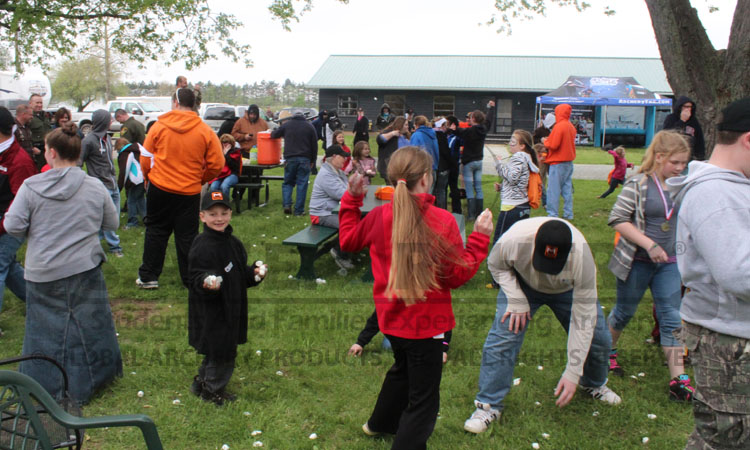 Below, Ray Howell (at right) joins in the marshmallow fight.