December 15, 2012
In December, John traveled back to Los Angeles, this time for a charity event, McCurdiCon, presented by fans of Jennette McCurdy, cute iCarly sidekick Sam Puckett. The event benefitted St. Jude Children's Research Hospital. Not only did these fans come together for a great cause and to share about their favorite iCarly moments, but they were surprised with a visit by the actress herself!
While joining in her fans' activities, Jennette stopped at our S.A.F.E. Archery® (Students and Families Experiencing Archery) booth and received archery tips from John as she practiced target shooting. Watch the video. Afterward, Jennette added her signature to previous celebrity signatures on John's Highland Bow™ and posed with fans for pictures. Her fans also tried their hand at shooting! Check out the pictures below.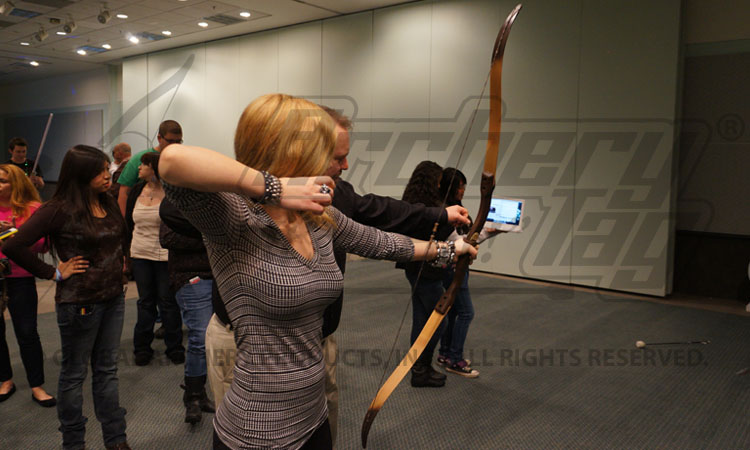 Above, John Jackson gives archery pointers to actress Jennette McCurdy. Below, Jennette takes a shot.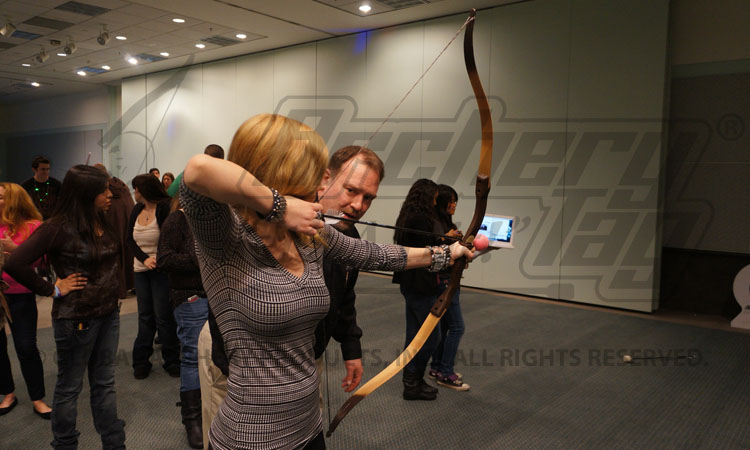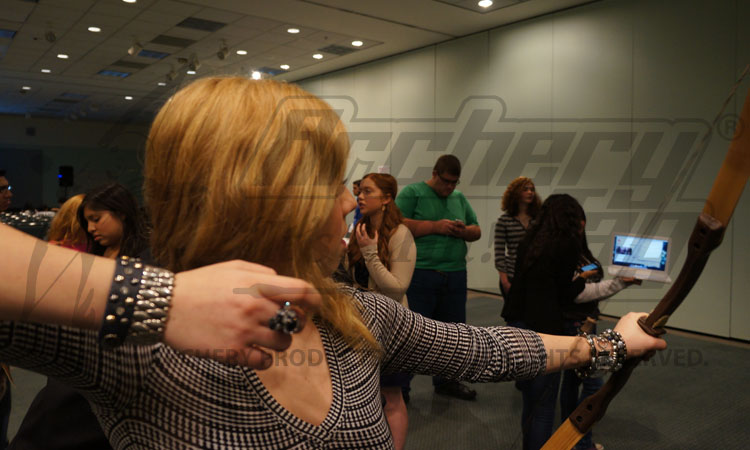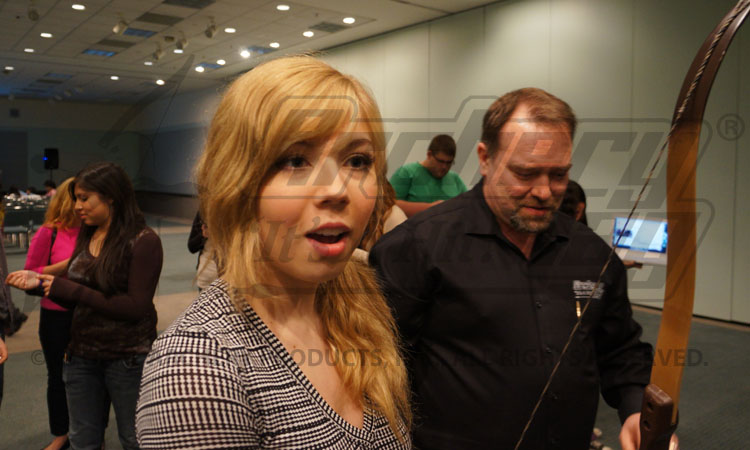 Below, fans of Jennette McCurdy take aim.