The Hunger Games Mockingjay Part 1 movie premiere brought us to the Jefferson Pointe Carmike Cinema again with our Hoverball® Archery Target and it was a blast! As usual, some of the staff dressed for the occasion.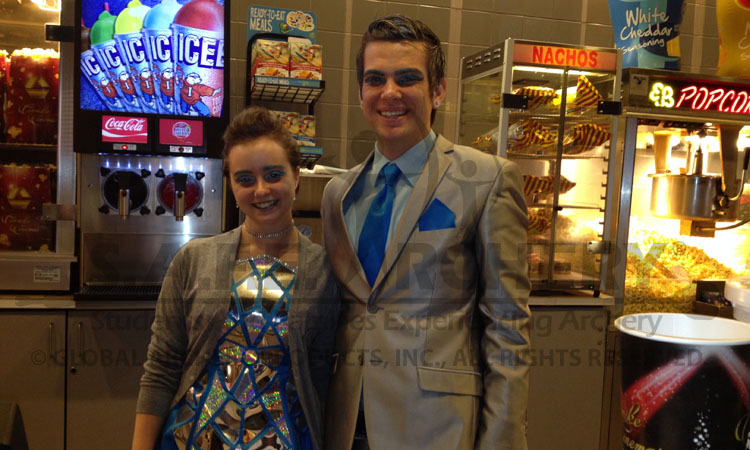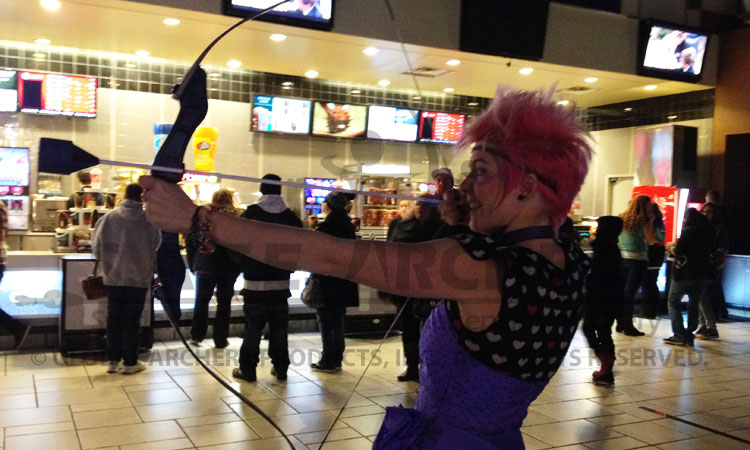 We had more than Katniss wannabes taking aim! Check out the images below: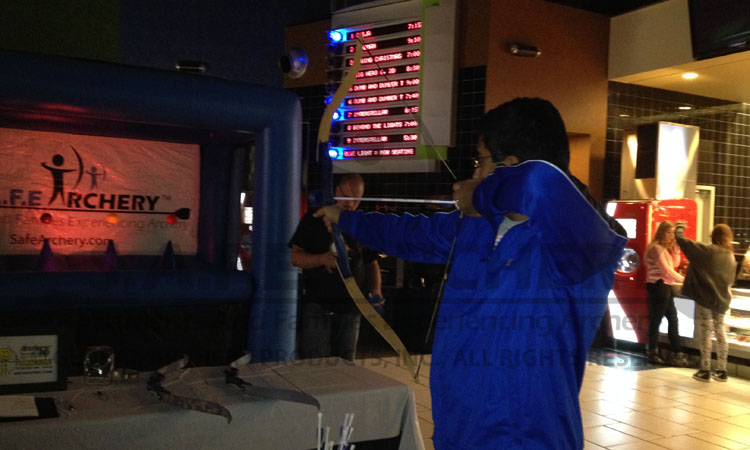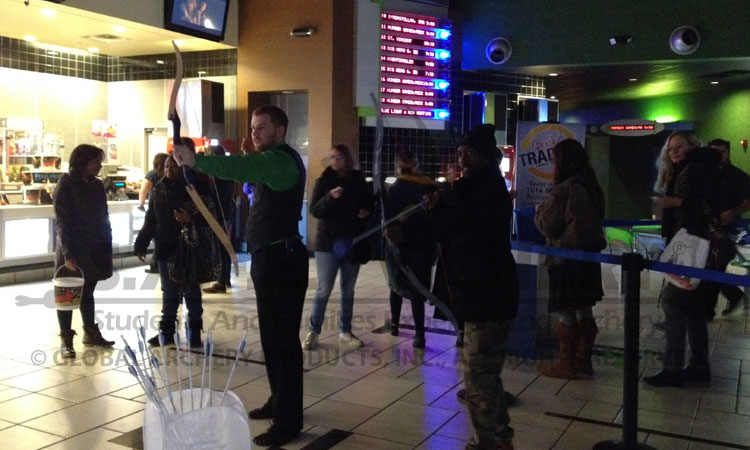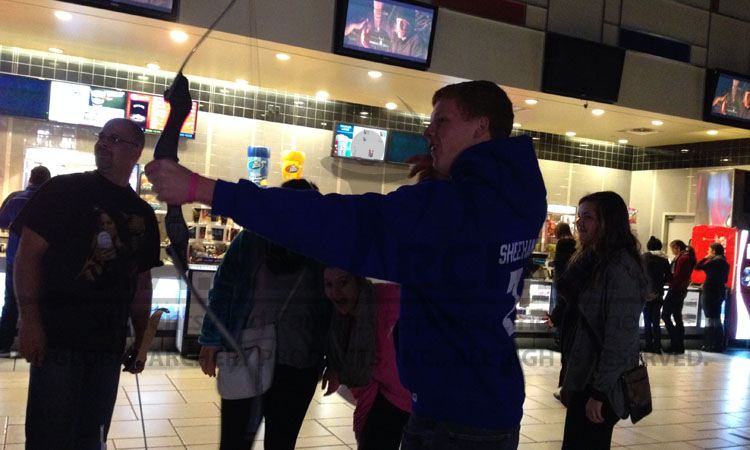 Prior to each movie start, we went to the IMAX theatre and shouted out trivia questions. The first with the winning answer was given one of our Archery Tag® tees! It really was a lot of fun!