Three to four thousand people gathered in Dublin over the weekend for Family Fun Day to help raise funds for a local parish. As they wandered in and out among the Bounce houses, Zorg Balls, Irish dancers, vendors, and other entertainers though, one exciting activity stood out—Ireland's first game of Archery Tag® provided by Licensee Outdoor Discovery!
Many had soon gathered to watch with curiosity as players slid their masks into place, nocked their arrows and prepared for a thrilling, heart-pounding round of Archery Tag® combat on the well-manicured front lawn of historic Luttrelstown Castle. Instantly, the patented foam-tipped arrows were rapidly flying back and forth, drawing forth excited shouts from the onlookers as they cheered on their favorite team. It wasn't long before a line developed of those wanting to try their hand at this archery game and the line remained the rest of the event!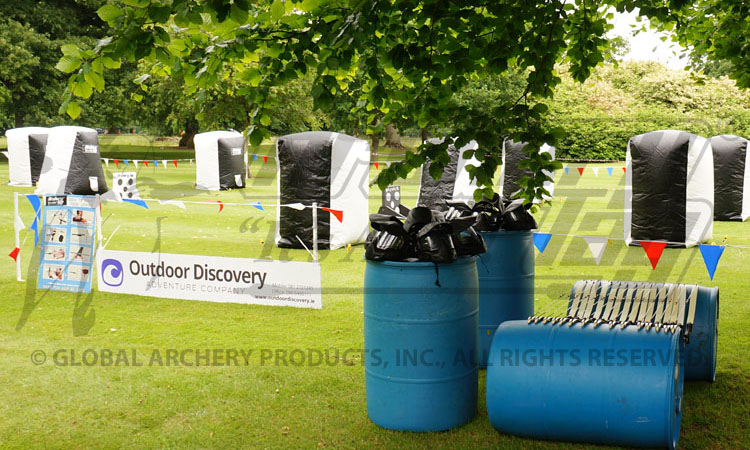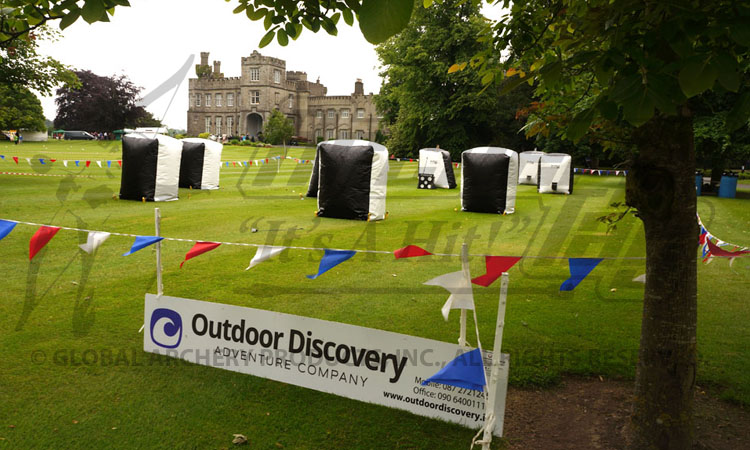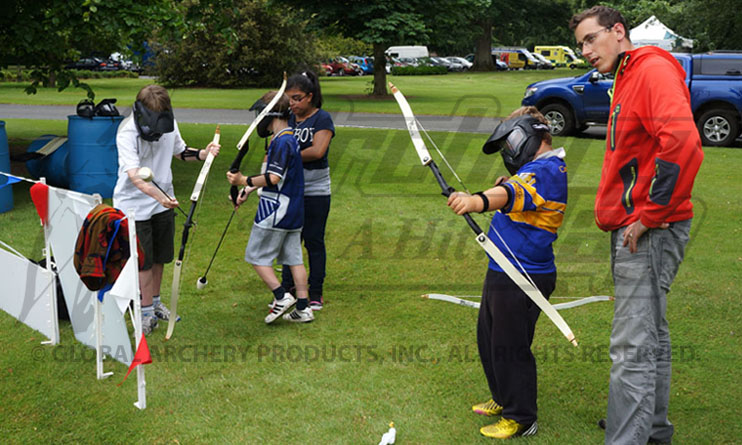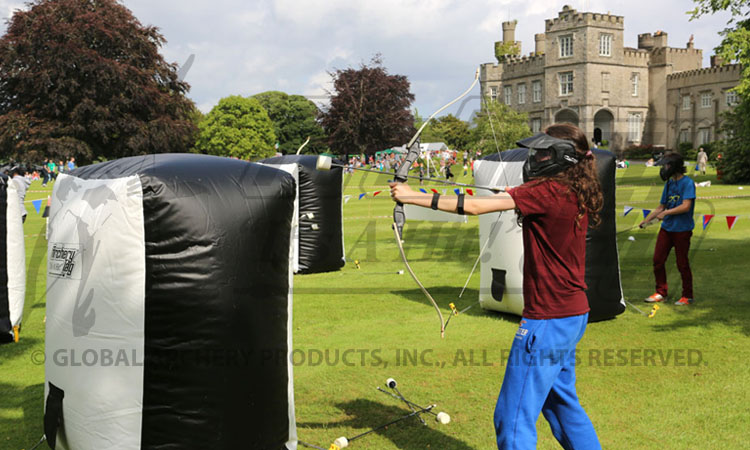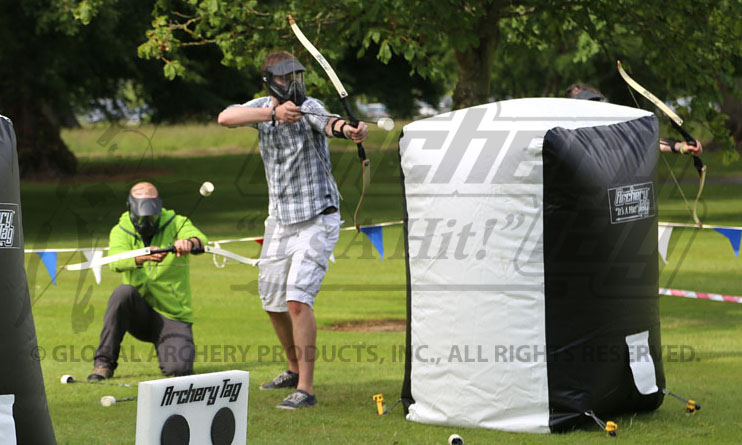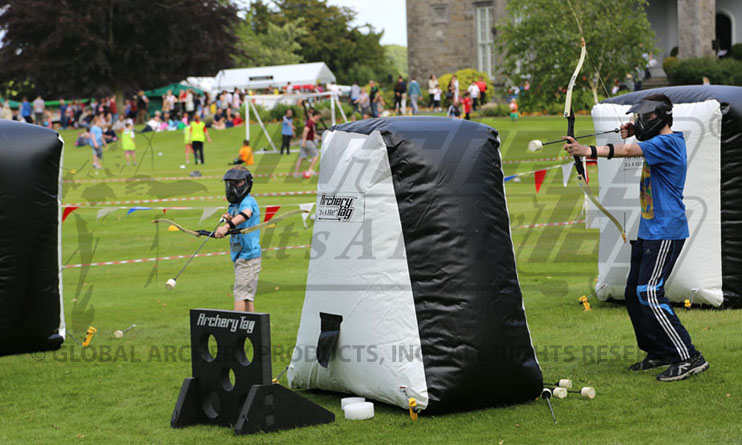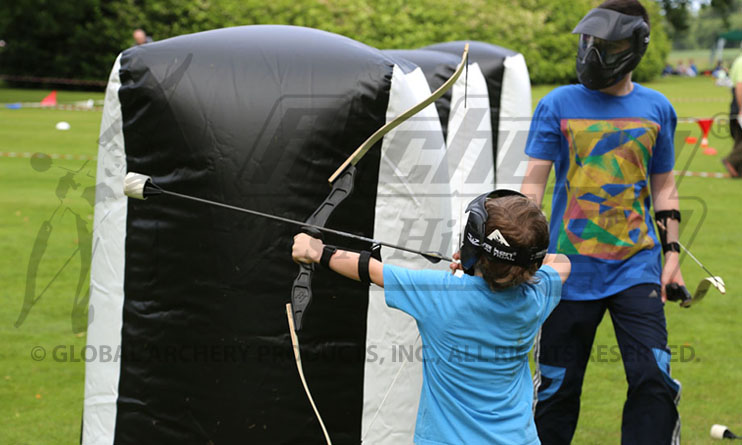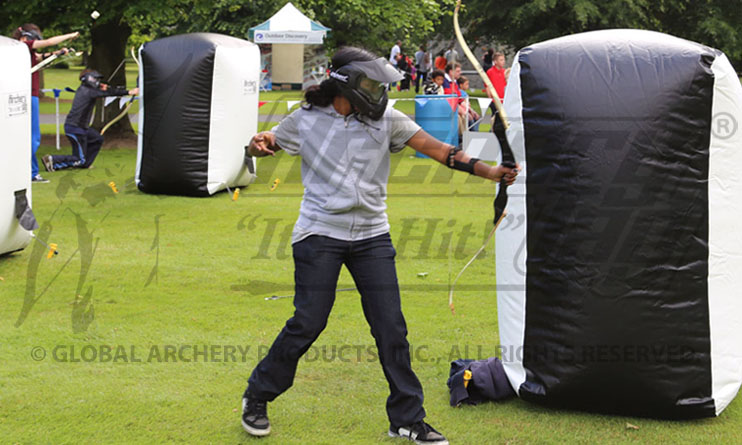 Note: Dating from the early 15th century, Dublin's Luttrellstown Castle has hosted a long line of prestigious guests and royalty within its walls. A few you may be familiar with include Queen Victoria; The Grand Duke of Luxemburg; Prince Rainier and Princess Grace of Monaco; Fred Astaire; Ronald Regan;and Victoria and David Beckham. No matter how grand their entertainment though, we think you'll agree that it couldn't compare to the recreation experienced by those attending this Family Fun Day!