We were again invited to the Pleasant Hill Lake Park in Perrysville, Ohio, which is part of the Muskingum Watershed Conservancy District, but this time for a food drive and Archery Tag® fun! We brought the equipment, including a SharpShooter™ Target (with a Hunger Games graphic), and plenty of canned and boxed food as a donation to the drive that was to benefit the area food pantry.
Our last event here was June 21, 2014, at the park's Sports Weekend, and the word spread because we had quite a few more combat archery players this time. Since this event was to help the area's hungry, the park planned a Hunger Games themed event. They added targets around the area for practice and to gain additional points! These were to represent what Tributes may find in the arena. They even found a goat to represent Prim's goat Lady. We played Hunger Games style where everyone ran to grab their bows and arrows. The weather was perfect and the scenery was beautiful (we were closer to the lake this time) for this fun event for a worthwhile cause! Check out the action and scenery below: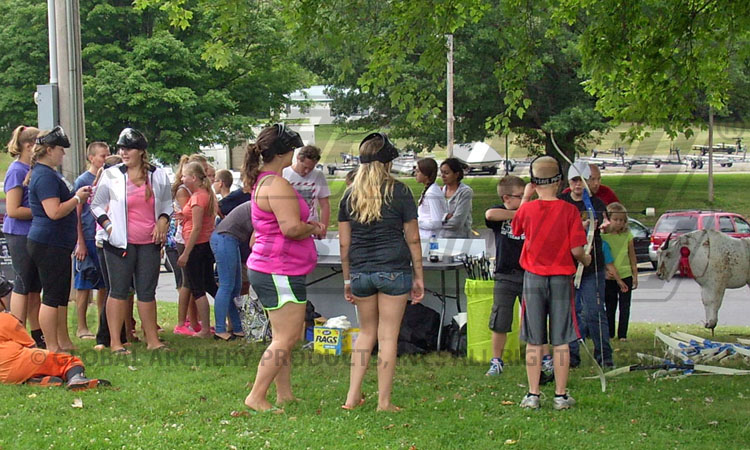 Above, Tributes are reaped for the game. Below, they receive instruction in the arena.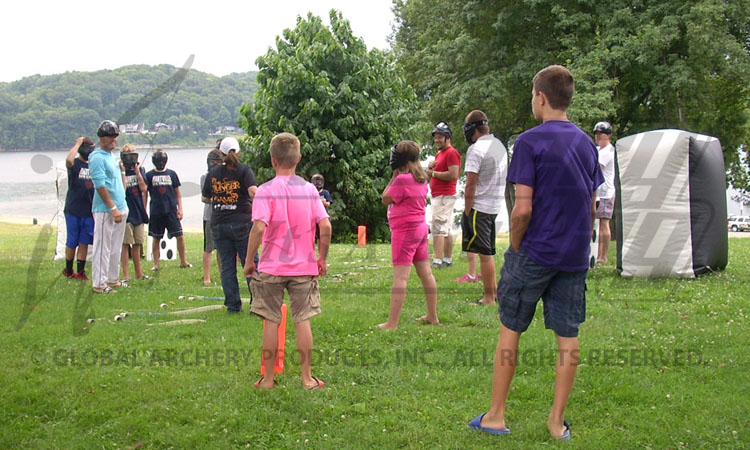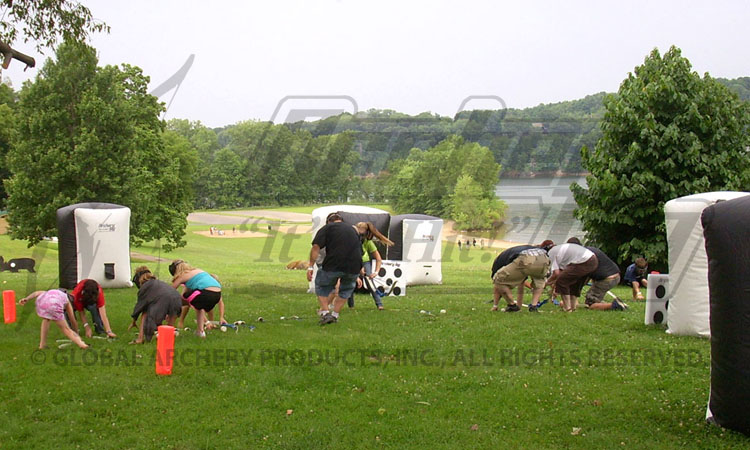 Above, the tributes run to grab their bows and arrows and then, below, take aim.