The National Rifle Association (NRA) took over the Eastern Outdoor Show and renamed the event the Great American Outdoor Show. This is the largest consumer event of its kind attracting outdoor enthusiasts from Pennsylvania, Maryland, Virginia, West Virginia, Delaware, New Jersey, New York and Washington, D.C. The venue, the Pennsylvania Farm Show Complex and Expo Center in Harrisburg, has over 650,000 square feet of exhibit hall space, with nine different halls featuring everything from firearms, accessories, outdoor gear, archery, fishing, outfitters, RVs, boats, and more.
We were invited to present Archery Tag® for five days in the arena. This would be our largest event to date! We set up two combat archery fields and a couple of Hoverball® Archery Targets in the arena. At our booth (#1127) was another inflatable target.
With the number of activities and what is necessary to set up and run, John and Darla Jackson brought their entire family, as did Sales Manager, Grant Weber. In addition, we asked asked John's parents, Jack and Dee, to help along with other friends: Alex Dawson-Stanley and Robert Fay of Outdoor Discovery in Ireland; Salehin and Shafi of Do Xtreme Sports in Singapore; and Robby Small and Alysia Bayles of Coldwater, Michigan, USA. Below are various views of the arena set up.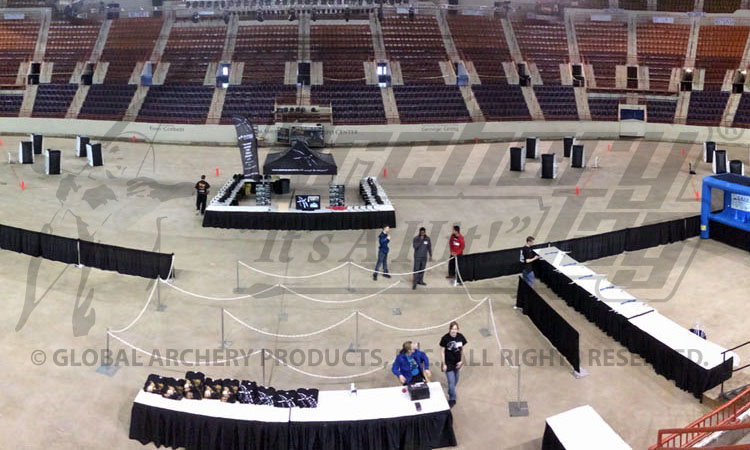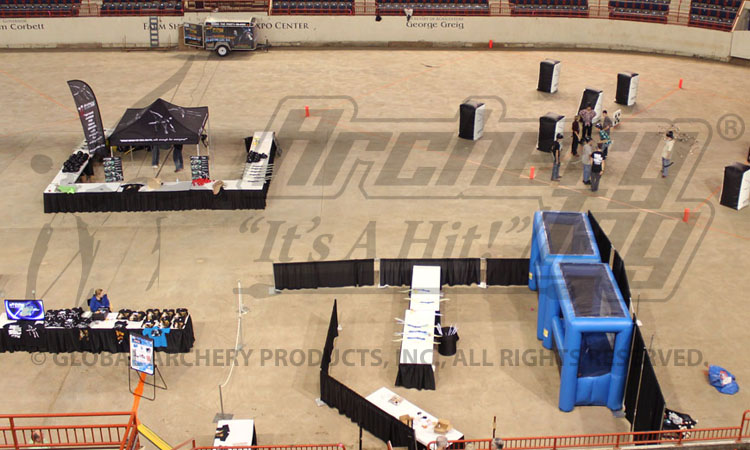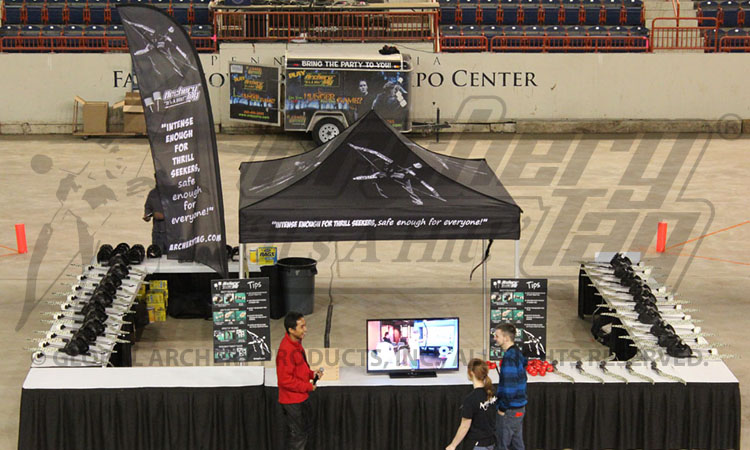 Salehin and Shafi were the first of our requested helpers to arrive. After working hard to set up, our crew wanted to show them some American tourist attraction and there was no better place to visit than Hershey's Chocolate World, in nearby Hershey, Pennsylvania. Besides, what better way to end the day than with chocolate, right? Everyone had a great time!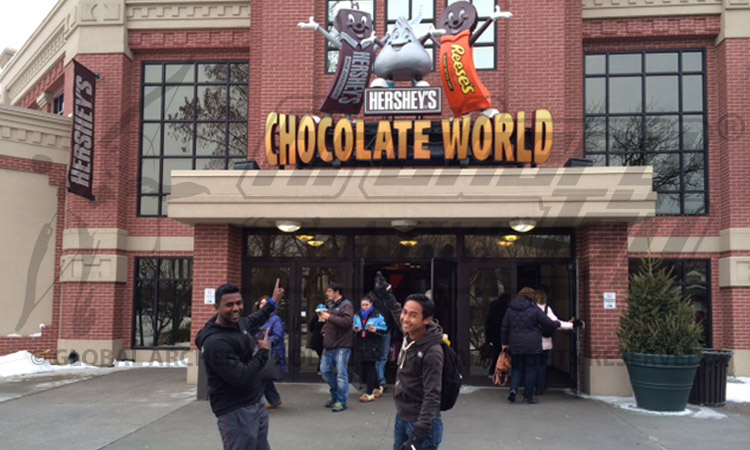 Shafi is at the left and Salehin to the right, pointing at the building.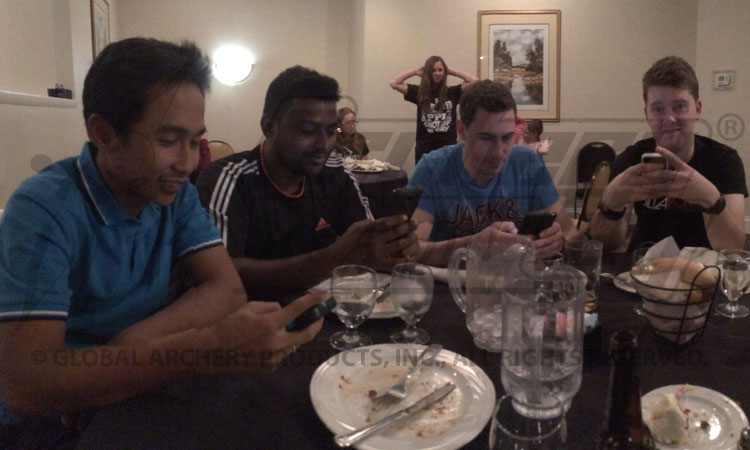 Above are our friends from overseas after supper, from left to right: Salehin, Shafi, Alex, and Robert. It was great spending time with them and greatly appreciated the help they provided!