John Love had managed the Lake James Christian Assembly (now Lake James Christian Camp and Retreat Center) since 1977 and is now joining his wife, Sybil, in retirement. Together they have a combined 70 years of service at Lake James Christian, but they are comfortable leaving the management reins in the hands of their son, Matt Love. A farewell reception was held in the dining hall on Sunday, October 6, 2013, from 2:30 p.m. to 4:30 p.m. and we helped out by entertaining the youth in the lower level with target shooting. We had planned on playing combat archery, but the weather did not cooperate.
Matt was familiar with our patented foam-tipped arrows since he has attended the Christian Camp Leaders Conference on behalf of Lake James Christian when we exhibited Archery Tag® and S.A.F.E. Archery® January of this year. He thought the target shooting would be give the youth something to do indoors. That is the beauty of our S.A.F.E. Archery® arrows—they allow archery to be enjoyed everywhere. Plus, it is fun for all ages and experience levels.
The youth did enjoy the shooting and after each had his/her three shots, they got back in line to try again! It was a lot of fun for them and for us!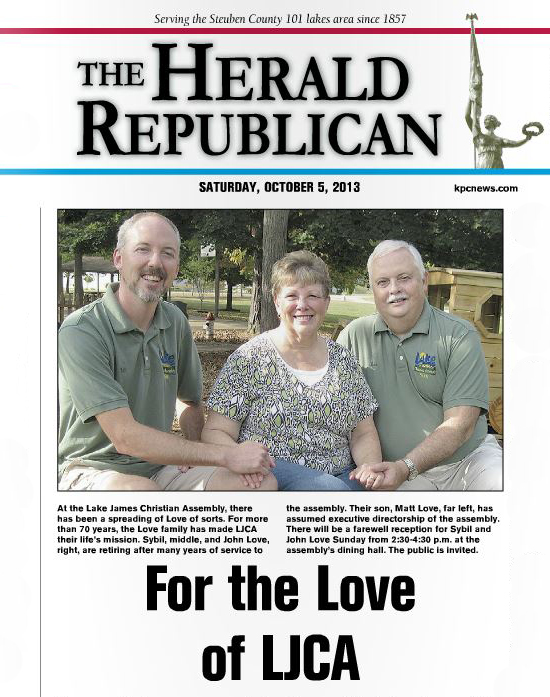 Above is the image and article title in the local newspaper. Click here to read the entire article. Below, young people take aim at the target.