March 8, 2013
Quite a few sports enthusiasts attended The First Annual Dayton International Sportsman Show at the International Airport Expo Center March 8-10. Show promoter, Jody Witzky of Knox County, Ohio, brought in experts Bill Epeards, Alex Vedrinski, Smokey McNichols, Tony LaPratt, Dick Williamson, Mark Walters, Dan Armitage, and Jim Vitaro for seminars. He also had antique lure appraisal, antler scoring, archery skeet shooting, and a gun auction.
There had not been an outdoors show in Dayton since the mid-90s, when there was one along with two boat shows. With the floundering economy, they went away one by one. The 2013 show in March was a good start, Jody said, even though he lost money. "It takes a few years to build up a show and I think if we hadn't had the 75-degree weather that weekend, it would have been better. We lost money, but we had a lot of positive feedback, so I think it was something for us to build on," he commented.
We had worked with Jody on several past shows and looked forward to this Dayton show. Even with the nice weather, we still had quite a few enjoy Archery Tag® and there was a steady line at the Hoverball® Archery Target.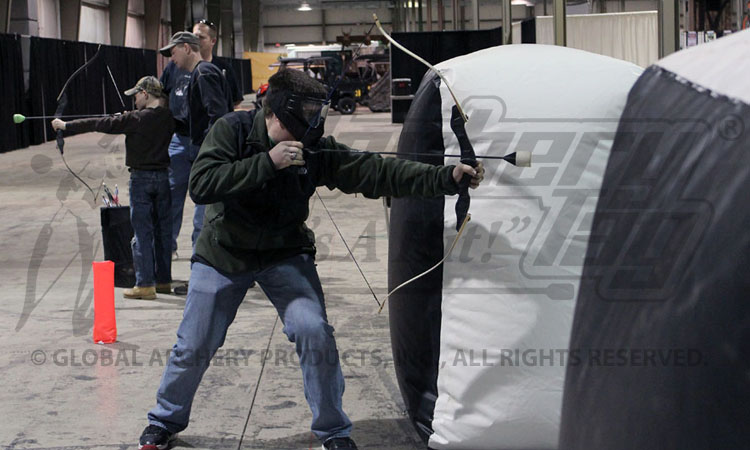 Above, a player takes aim and below, one celebrates a hit.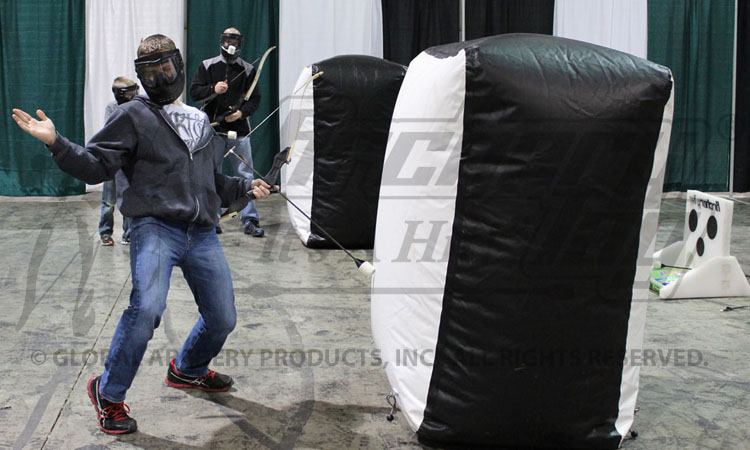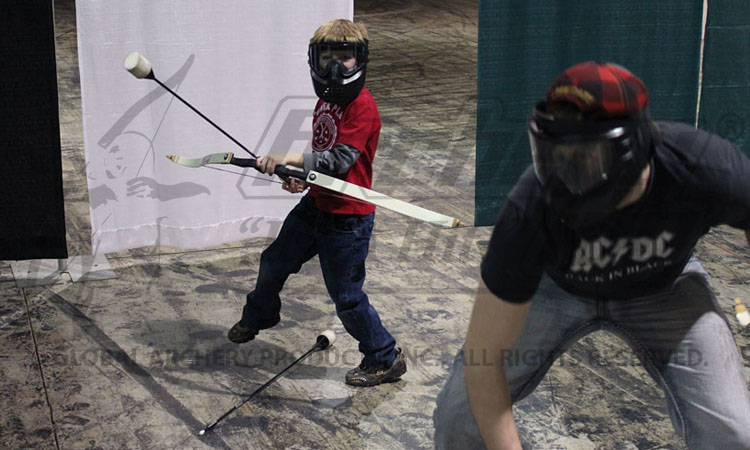 Archery Tag® is fun for all ages!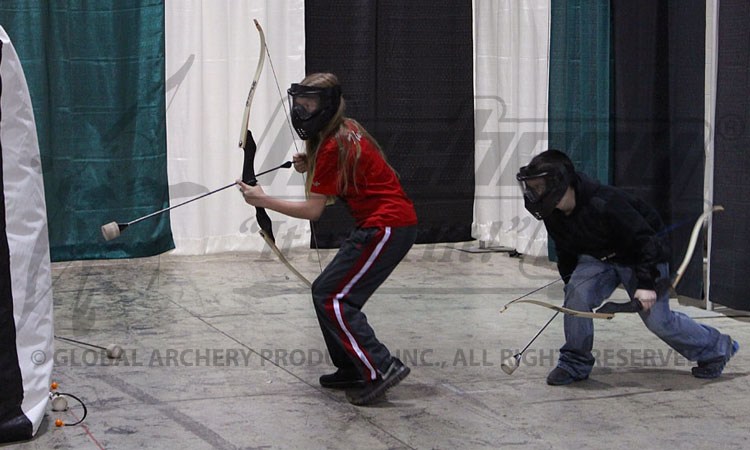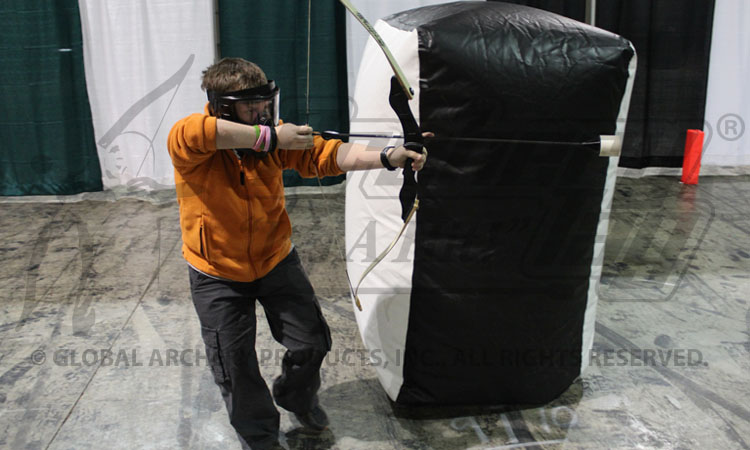 These two (above and below) played the most!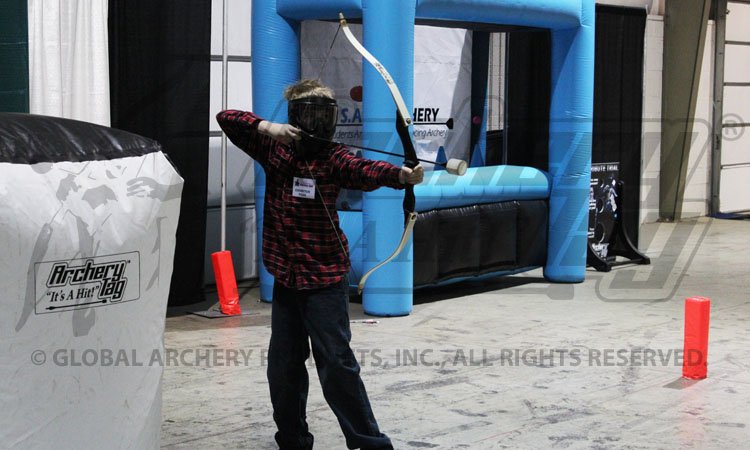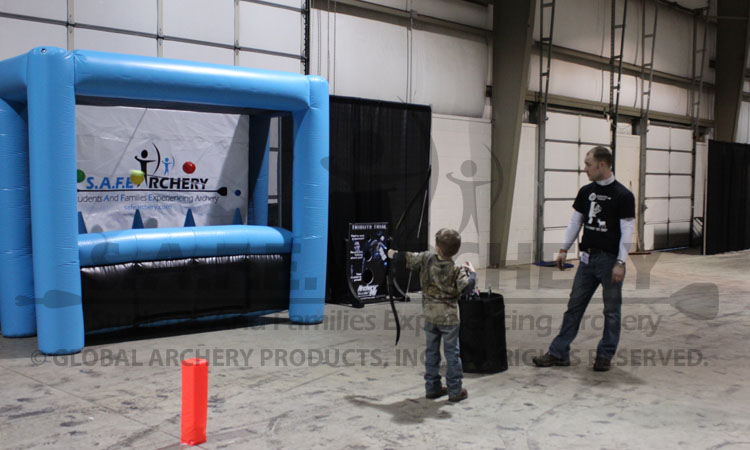 Above, look at the arrow making contact with the ball. Below, an Amish exhibitor (they had fantastic fudge) stopped over to shoot.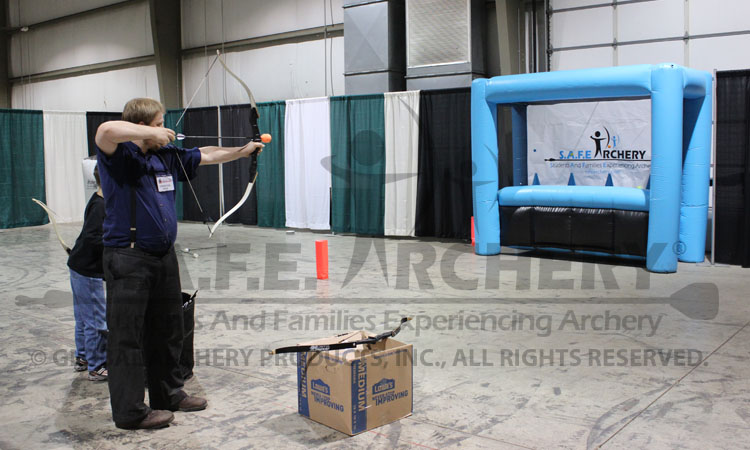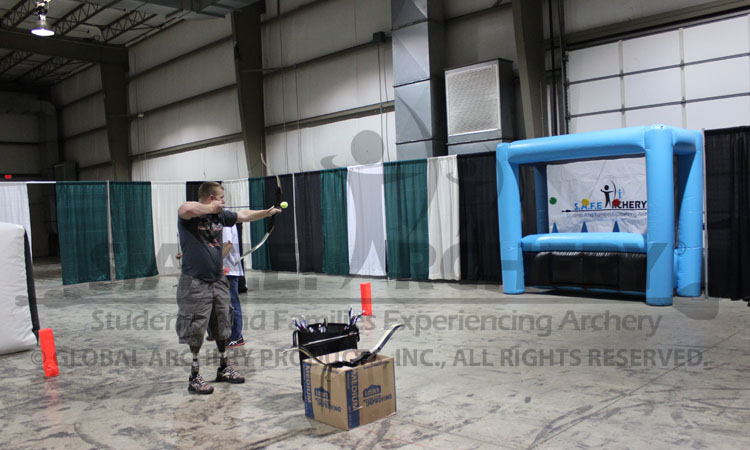 This soldier was in a military vehicle that was targeted in Afghanistan. Below, he helps his son.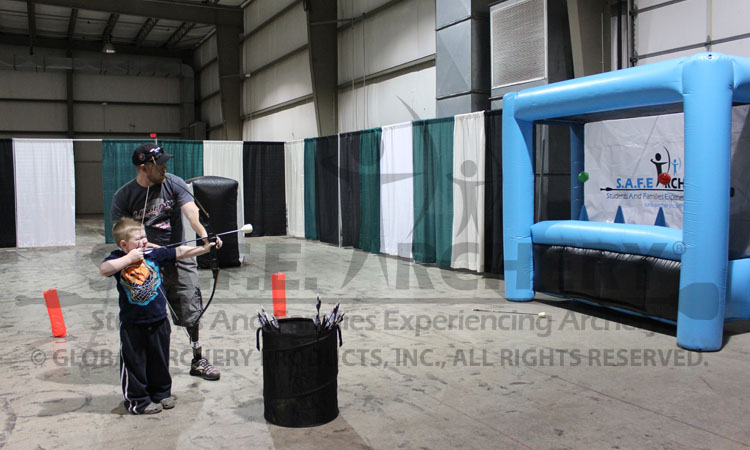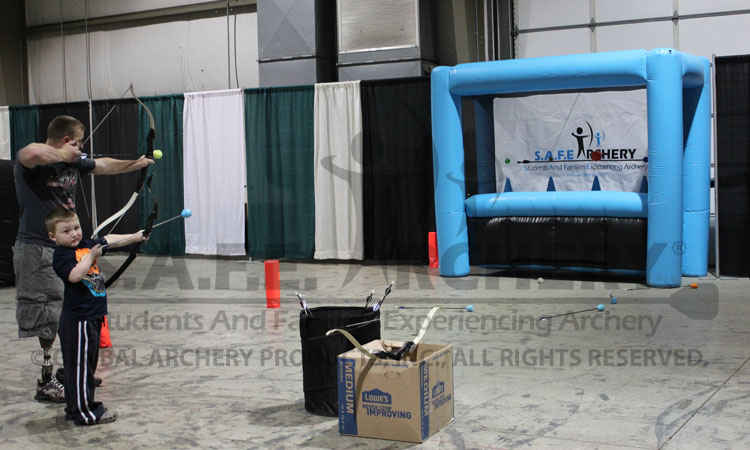 Mom asked for a picture. The young man turned around for his mother and she said she wanted a picture of the boys shooting together. See below.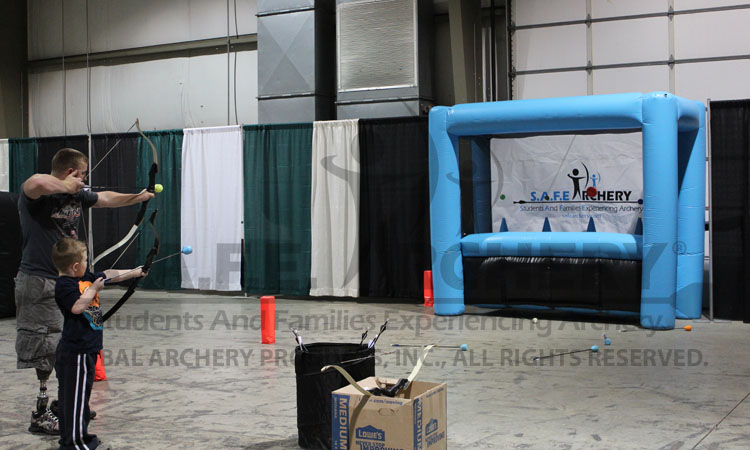 Unfortunately, this turned out to be the last show Jody presented in Dayton. June of 2013, Jody was cutting down a damaged tree in his parent's yard and fell 22 feet. He suffered serious injuries that required months of healing and therapy. It could have been much worse and we thank God that Jody will be okay. Click here to read about the accident and Jody's plans for the future.