"Our first official event, with first-generation Archery Tag® bows and arrows, was October 2011 in Elkhart, Indiana, for Officer Appreciation Day and a couple hundred people played," stated John Jackson, company Founder/CEO. "We were proud to be a part of the day that celebrates law enforcement officers and the role they play in the community," John continued.
The event was open to all active-duty officers and their families at no charge. In addition to Archery Tag® and target shooting, they enjoy delicious food/beverages, bounce houses, wagon rides, and more! The event coordinator, Jim Bontrager, Elkhart Police Department Senior Chaplain, invited them "to experience a grateful public that is not mad, bad, or sad and to be encouraged with a fresh reminder that they are all appreciated."
Below are images of officers and their families enjoying Archery Tag® and target shooting: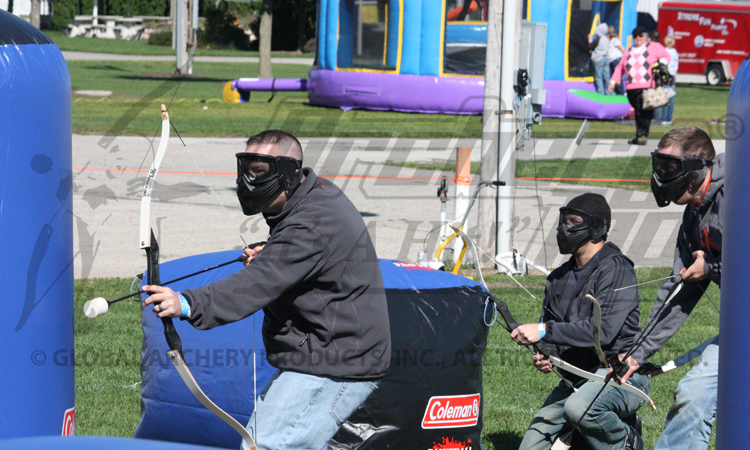 Archery Tag® was a big hit at the event with a couple hundred enjoying combat archery.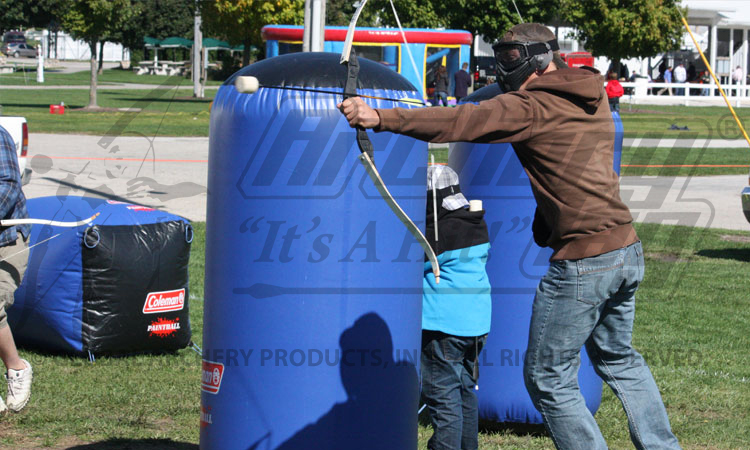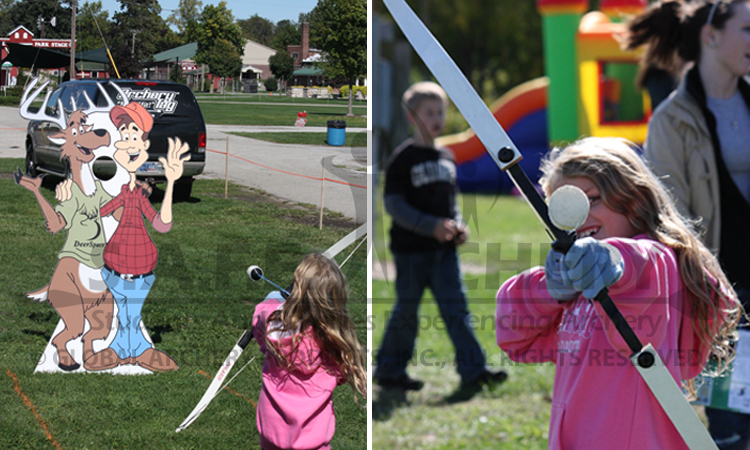 Our Buddy Buck and Hunter Ed target, pictured above left, was a hit with youth and adults.
Numerous players take aim at an opponent in the above image. Yes, he was hit by multiple arrows!