Tim Ferriss, New York Times best-selling author of The 4-Hour Workweek, The 4-Hour Body, and The 4-Hour Chef read the Delta Sky magazine article about Archery Tag® and knew this was something he had to try. He contacted John and they discussed the sport as well as Tim's numerous ventures. In October, Tim sent an email to "a short list of friends who are world-class at what they do" including John. Tim asked John to appear on his creativeLive national webcast The 4-Hour Life: Health, Wealthy, and Wise to provide archery instruction.
Midweek of the IAAPA expo, John flew to Seattle, Washington, to honor Tim's request to shoot an apple off of his head, and in just 20 minutes, teach three first-time archers how to shoot with precision. When they all hit the center hole of the target, Tim exclaimed that it was just like a Disney sports movie ending and dropped to his knees! This is a must-see video!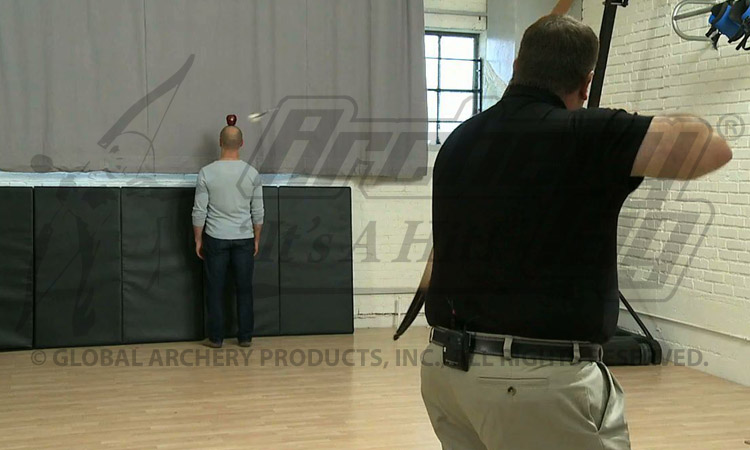 Above, John Jackson, Founder/CEO, shoots apple off of head of Tim Ferriss, author/entrepreneur/angel investor/public speaker.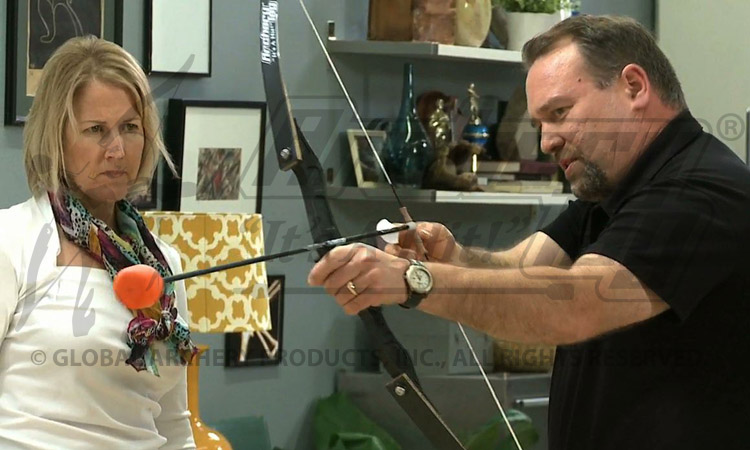 John Jackson gives archery instruction to first-time archers.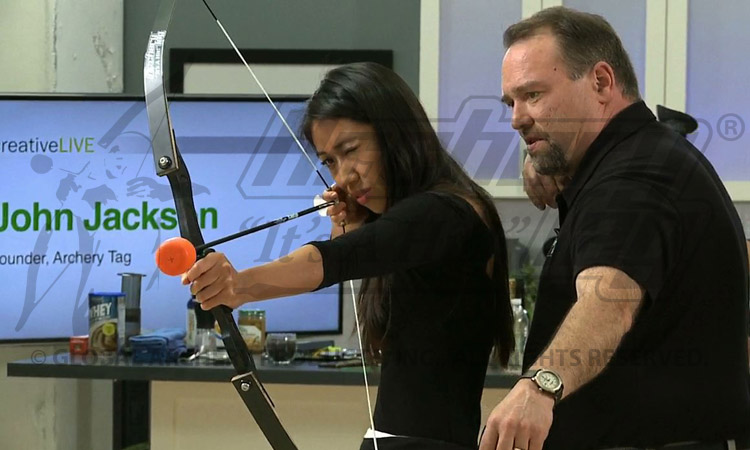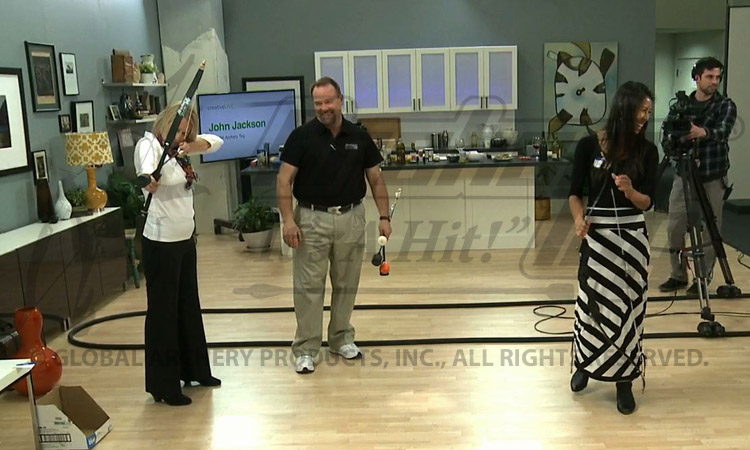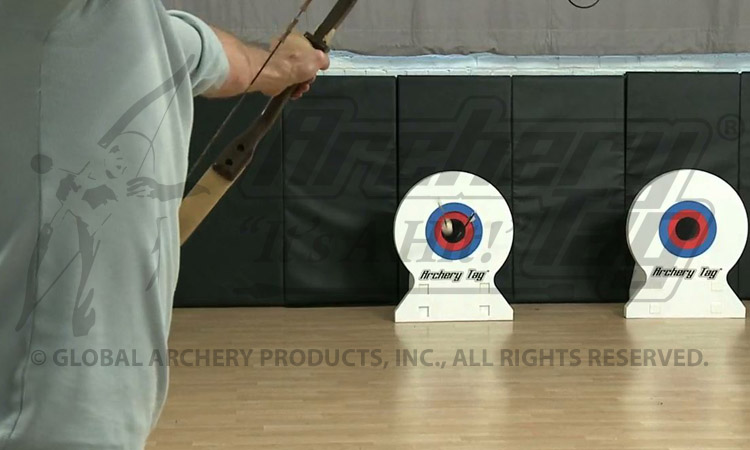 Above, Tim Ferriss nails it! Below, the archers celebrate fantastic shots and the perfect ending to the archery lesson.