The 50th edition of the Wisconsin Association of Campground Owners (WACO) 2013 Convention & Trade Show took place March 20-24 at the Holiday Inn Hotel & Convention Center in Stevens Point, Wisconsin. This show has developed into the nation's largest state gathering of independent campground operators, drawing an impressive weekend crowd from several states. In attendance were 642 attendees representing 127 parks, topping last year's attendance of 595, plus 194 exhibitors. This was our second year attending WACO and it was great to see some friends from last year and make some new.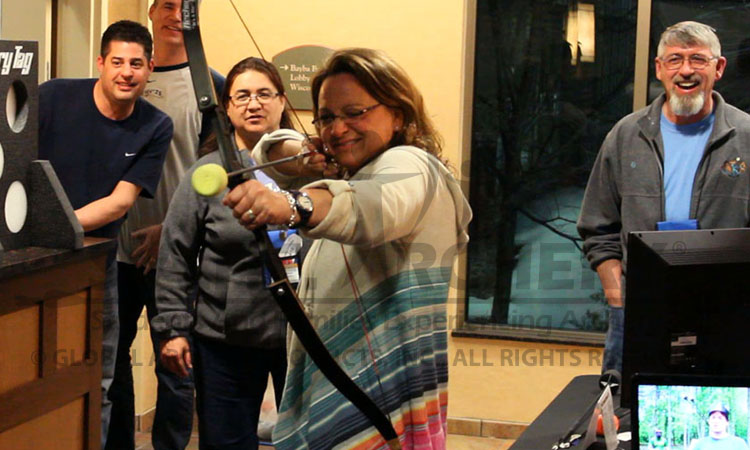 There was a lot of interest in the Hoverball® Archery Target.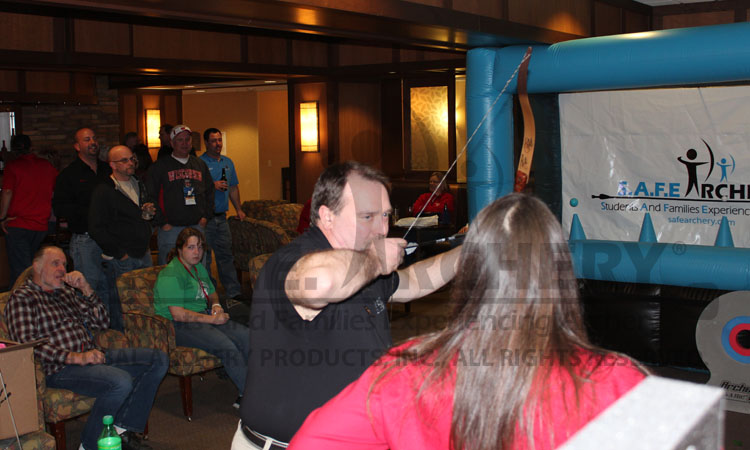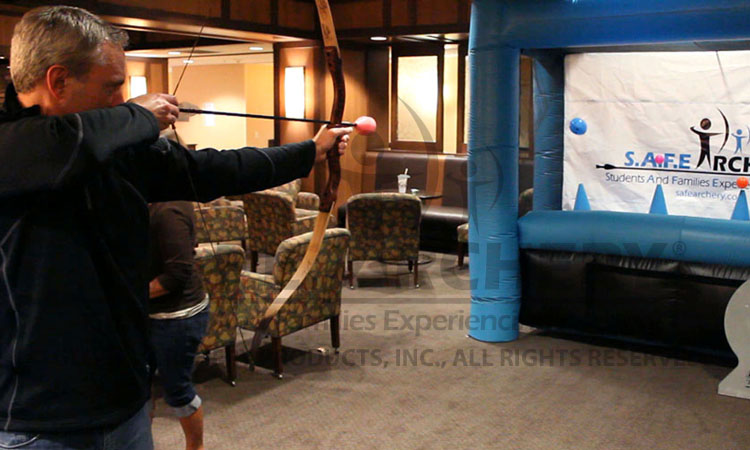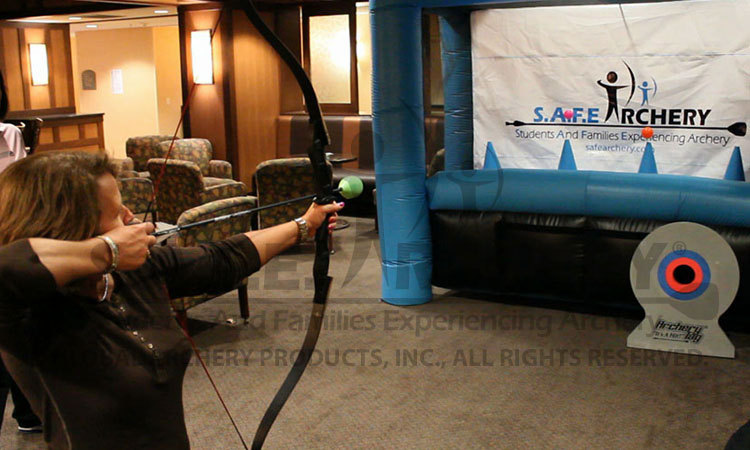 One of the youngest archers, below, makes contact with the inflatable ball.