Zombies, as well as brave humans, were invited by the DeKalb County Chamber to walk the streets of downtown Auburn, Indiana, on Friday, the 12th of October. The Chamber hoped this would be the 1st ANNUAL Zombie Invasion event to raise money for BRAINS (proceeds benefitted the DeKalb Chamber Partnership Educational Programs). You probably know of the zombie affinity for brains! All ticketed zombies were entered in a drawing to win a stay at the Grand Hotel on Mackinac Island! Zombie families were welcomed!!!
We asked $2.00 for each game of Archery Tag®. We set up a Zombie Hunter target to shoot for prizes at a cost of $1.00 for three arrows. First prize was a coupon for a pizza a month for a year! However, you had to get the arrow with a 2.125" diameter through the smallest hole that measures 3". We did have one winner! Second prize for shooting the arrow through the 5" hole was for one large pizza with one topping (quite a few won that one). Third prize for getting the arrow through the 7" hole was a Hostess Twinkie (Get it? From Zombieland? Woody Harrelson's character Tallahassee? No, well click here to read about the movie). There were quite a few who took home more than one Twinkie!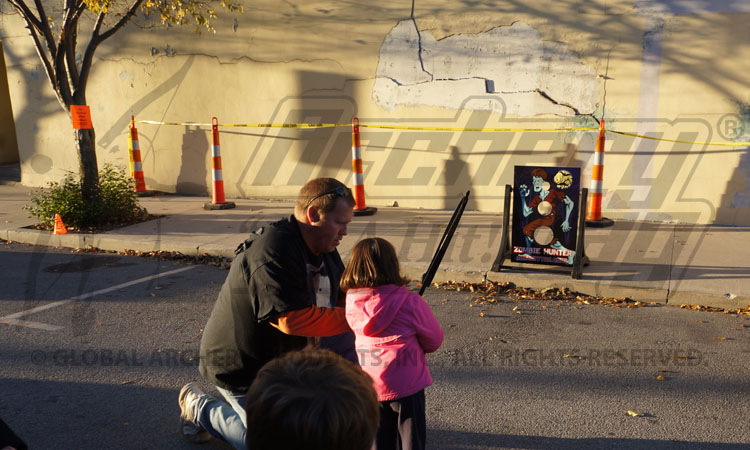 Archers take aim at our Zombie Hunter target. We had some great prizes! The zombie below did not seem to mind being a Zombie Hunter.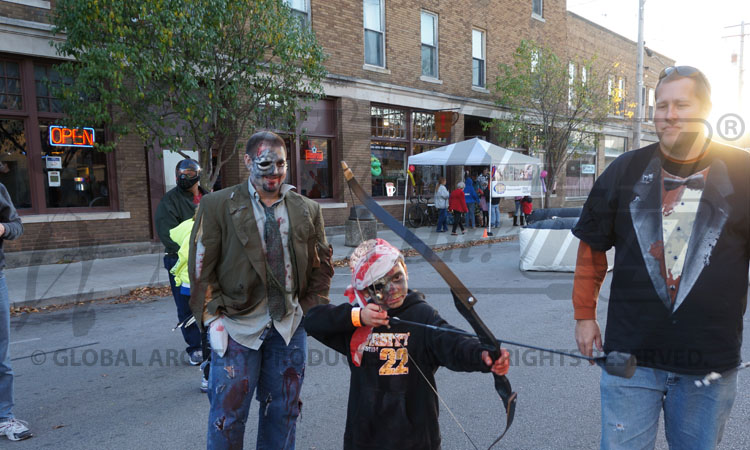 Archery Tag® was set up in the street and our first players were some zombies. They were a little stiff at first, but...
...they eventually loosened up. They even enjoyed some camaraderie with the humans!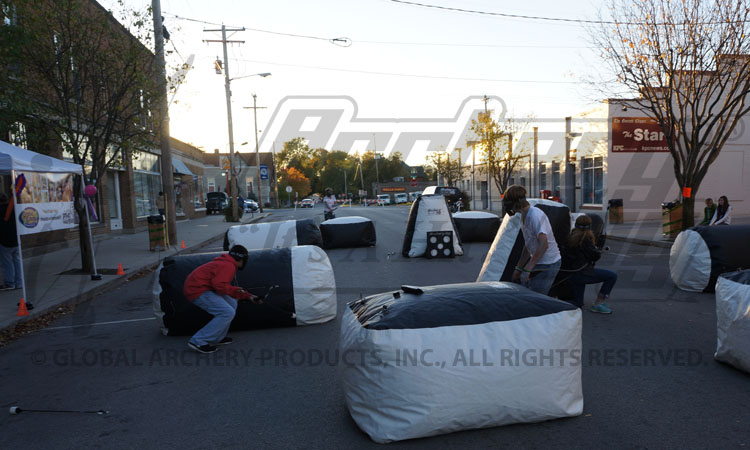 Then it was the humans against the zombies...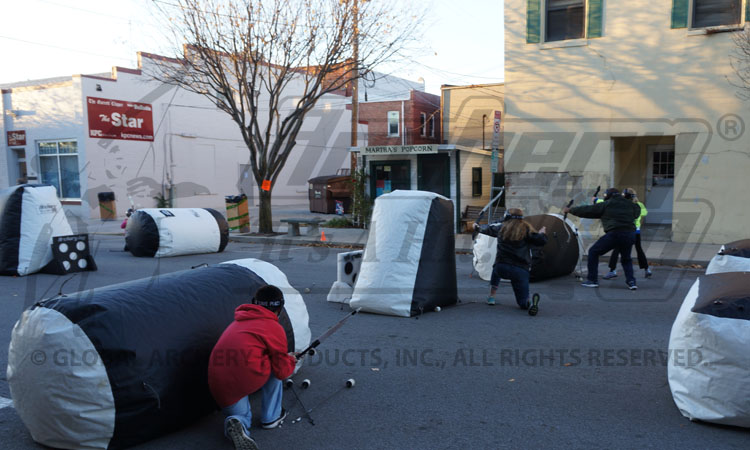 ...and the humans took no prisoners! They shot the zombie, pictured below, right in the head, which is what we were told is the best way to debilitate a zombie. We spared you from seeing the actual impact.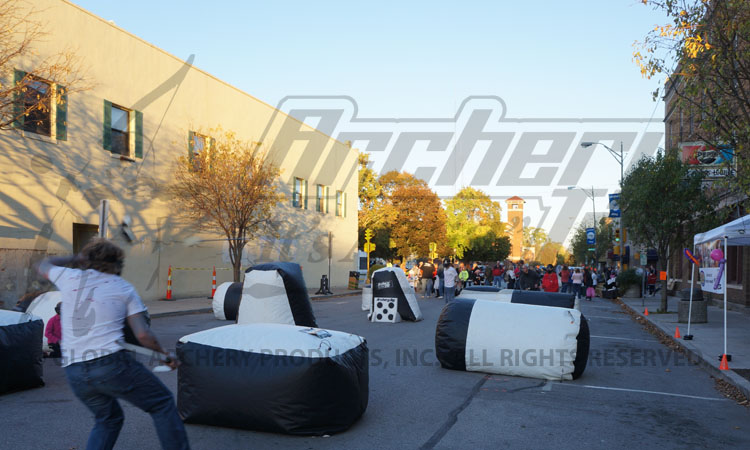 The combat action continued into the night, with the streetlights illuminating the Archery Tag® field.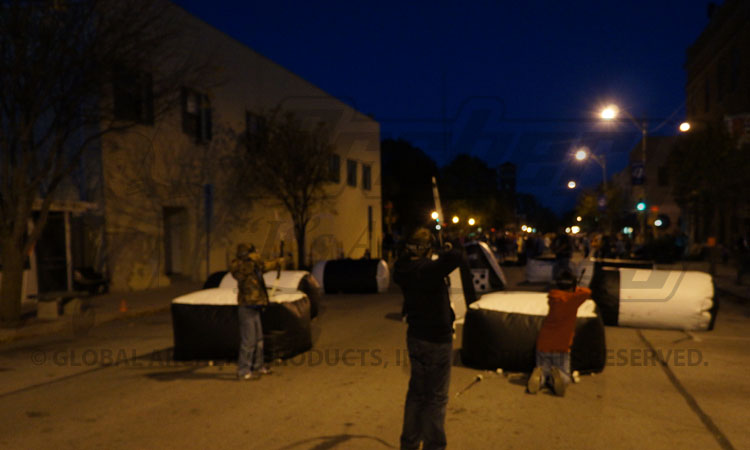 This is a perfect example of how Archery Tag® can be played nearly anywhere. It was a nice evening with little wind, so we simply underinflated the bunkers. Had it been too breezy, we would have weighted them. The field width was reduced, but the length was the same. As always, there was the 20-foot safe zone.
NOTE:
In case you are a Twinkie fan (or just someone who likes a little trivia), we know of a few movies where Twinkies took center stage and they are listed below.
1. Ghostbusters (the 1984 movie) - Dr. Spangler used a Twinkie to explain the threat to the Big Apple.
2. The Jerk - Steve Martin's character Nevin loves Twinkies and they are included with his birthday dinners.
3. Zombieland - This has to be a cult classic!