We were much better prepared for the November 12-16, 2012 International Association of Amusement Parks and Attractions (IAAPA) expo in Orlando, Florida, and more popular! Inside our new 10-foot by 20-foot tent, we had an an electronic target and two free-standing targets for use with our "non-lethal" arrows. The tent was even outfitted with black lights for shooting in the dark! We had quite a few visitors and they seemed to like what they saw!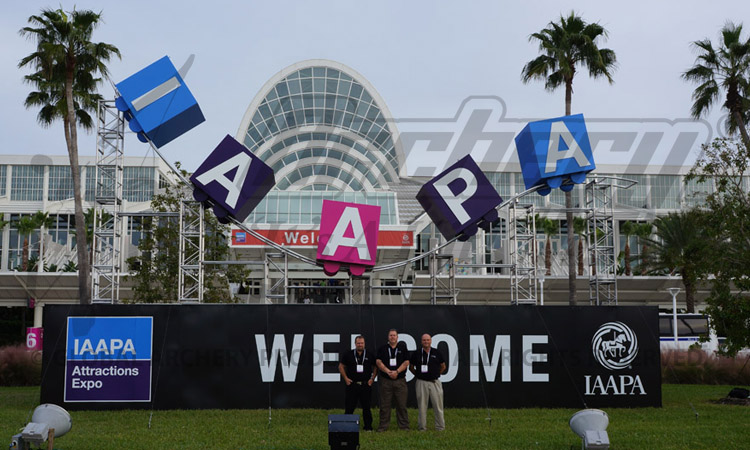 Above, Archery Tag® staff in front of the Orange County Exposition Center, Orlando, Florida prior to the floor opening. Below, our booth receiving a lot of attention!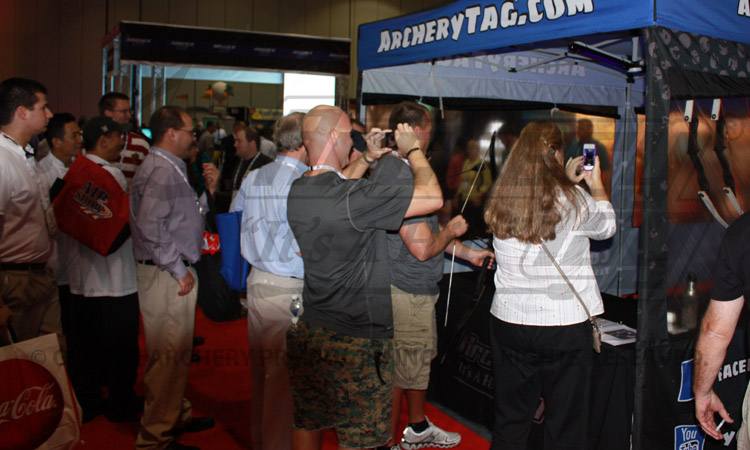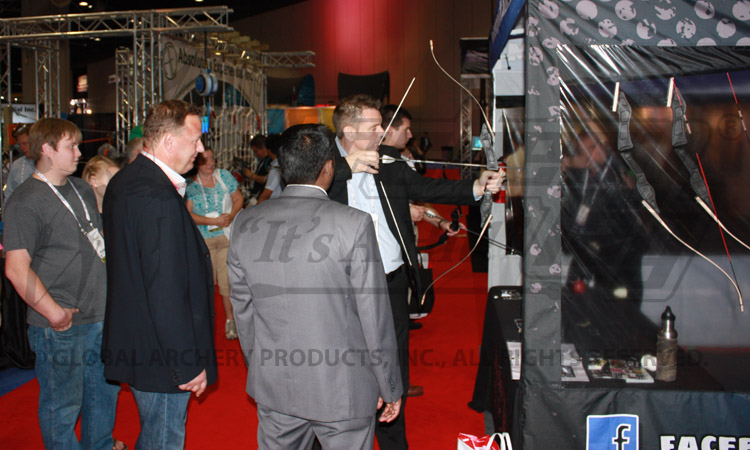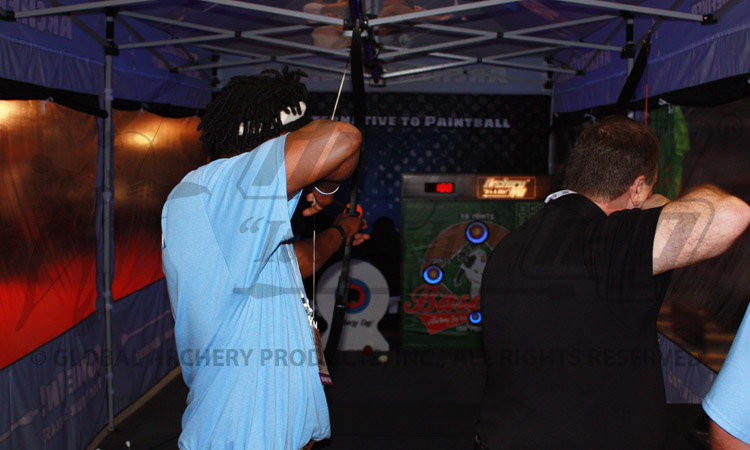 Attendees try their hand at shooting! Below, is our tent with the black lights.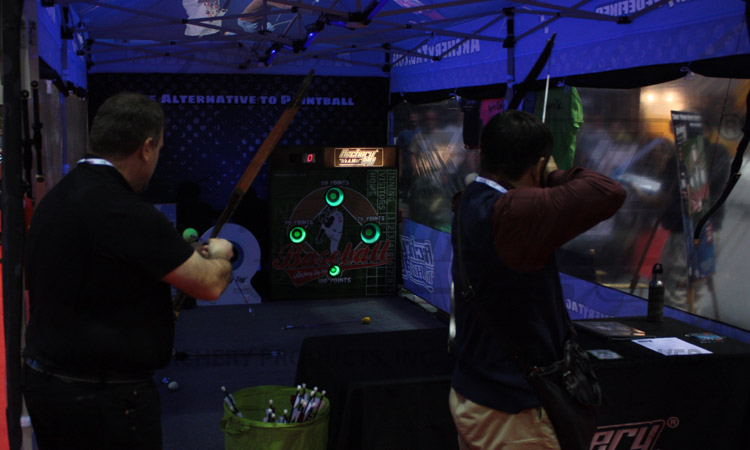 John Jackson, Founder/CEO, did have to leave the IAAPA expo midweek to fly to Seattle, Washington, to honor a request from Tim Ferriss, best-selling author/entrepreneur/angel investor/public speaker. Ferriss asked Jackson to shoot an apple off of his head, and in just 20 minutes, teach three first-time archers how to shoot with precision, all during a LIVE webcast! Click here to read more and see video!