"Anyone who might be thinking about adding Archery Tag® as part of their gaming venue: DO IT! My experience with Archery Tag® from my request to become a license to now almost a year has been nothing but great. The owner John Jackson is by far the coolest and most down to earth guy that truly stands behind his products and his customers. I would have never thought I¹d get a call from him first when I initially filed the application. It was great to speak to him and he actually listened and made suggestions on ways to get the word out that I never thought about before. Now almost a year in and we can proudly say we got our ROI real fast. So for those who are trying to increase revenue, adding Archery Tag® is definitely a sure win."

Mack Previl
Owner
Ultimate Battlezone
New Jersey
---
"I was the biggest skeptic out there..."
"It's been 100% safe, we've had no issues whatsoever."
"Proven record. You know, the arrows have proven to be perfectly safe... and the mask systems, no concern at all."
Rob Kaufhold
Lancaster Archery Supply - President
ATA - Board Member
USA Archery - Board of Directors

Watch the interview by clicking on the video.
---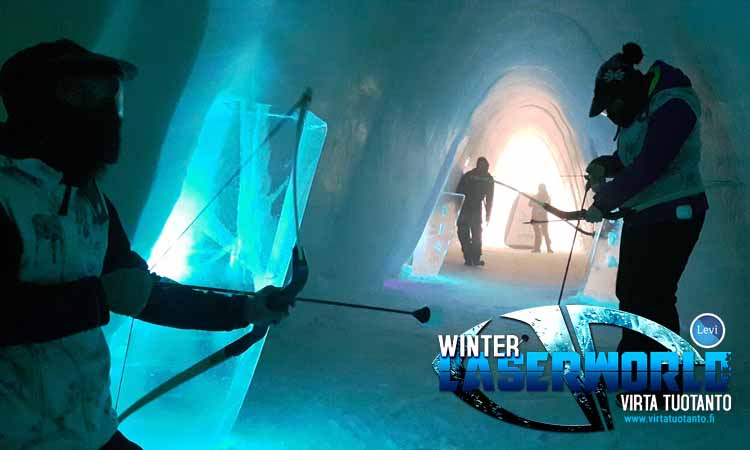 "First of all, thank you! We have been really happy with the product. It fits us PERFECTLY and our consepts surprised even us! They are working better than we ever even imagined!! In the coldness we have to keep the players on move all the time (keep them warm) and mixing the archeries with our laser tags needed some new ideas, so i made this kind of a Feeze&Melt strategy.

Main idea is that when the Archery player hit an enemy, he/she will have to freeze. Only your own team member can shoot/melt you back to the game.

With this we have created many different games and got only 100% amazing feedback! We have already played many times, done many marketing events by tarketing shooting, created new event - Snow Battle in the snow castle Snow Village and we are opening for the summer the games for Archery Tag and Arctic Hunger Games on a daily base to Helsinki´s Winter Hall (-3 degrees whole year around, snow igloos, ice bar, ice restaurant, ice sculptures, etc..)"

Viivi Autio
Winter Laserworld
Virta Tuotanto
Finland
---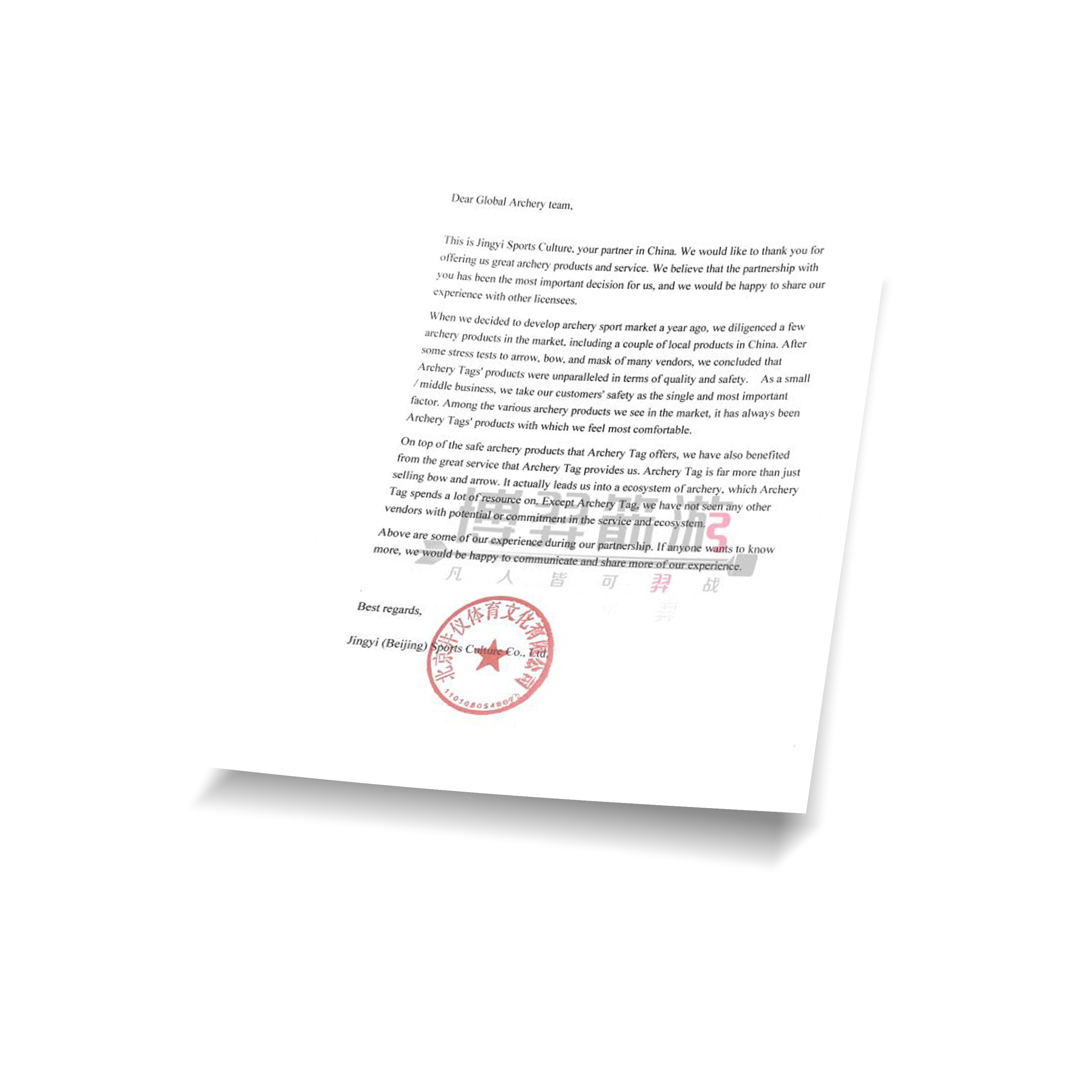 "...we [obtained] a few archery products in the market, including a couple of local products in China. After some stress tests to arrow, bow and mask of many vendors, we concluded that Archery Tags®' products were unparalleled in terms of quality and safety."
Jungyi
Jungyi Sports Culture
Beijing, China

Read the full letter by clicking here.
---

"We have experimented with every type of "safe" arrow we could find, and we are confident that we have the most innovative and safe arrow for our customers with Archery Tag®."
"Archery Tag® has continually listened to customer feedback and pushed yourselves to develop the best foam tip on the market."
Caleb Collins
Program Director
Group Dynamix

Read the full letter by clicking here.
---

"As the innovator, Archery Tag® has been a great partner to us. We are really happy to have been a licensee with them since 2014. The social media buzz when we first got it was overwhelming. TV and radio stations were interviewing us and it was great exposure for us and the game. With a low investment, Archery Tag® has added an extra revenue stream to our facility. The sport is great for all ages and totally safe for kids and adults. I wouldn't see our facility without it now."
Jeff Cheng
6Packbeach.com
Vancouver, Canada

Read the full letter by clicking here.
---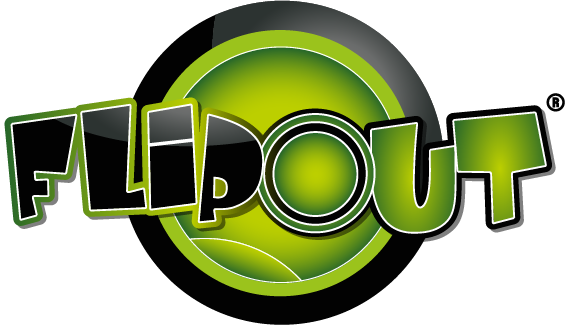 "From a business perspective, it's great to have been able to bring something truly exceptional and unique to the Middle East. Archery Tag® is an exhilarating experience for children and adults alike and we have been able to establish a valuable additional to both our business and our customers experience at Flip Out Dubai."
Sameer Ali
Flip Out Trampoline Arenas
Middle East & North Africa

Read the full letter by clicking here.
---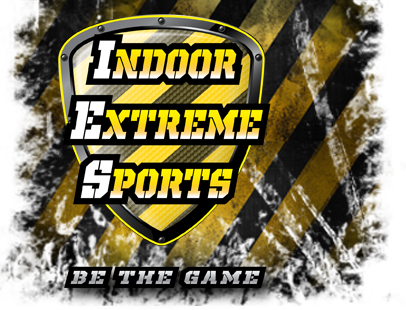 "Archery Tag® as a company will always be there for you and your business."
Chris Fermoselle
Indoor Extreme Sports
New York

Read the full letter by clicking here.
---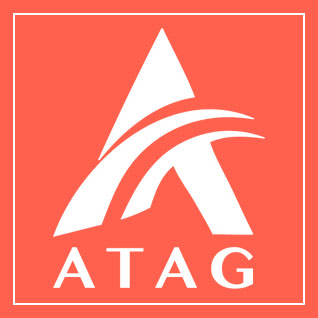 "Archery Tag® is an absolutely new way of having fun in Latvia! While we do have a lot of well-known role-play games that require shooting, bringing bows and arrows to our country is something people have never seen before. Which is why our customers were pleasantly surprised of how safe and fun archery can be! After their very first time of playing the Archery Tag® game, we met them again and again with their kids and colleagues. Hence, our customer network is growing which indeed is highly motivating!

Thank you Archery Tag® team for providing this opportunity for our family business establishment! "
Victoria Stepashuk
SIA HASHSTUDIO, ATAG co-founder
Latvia, Riga
---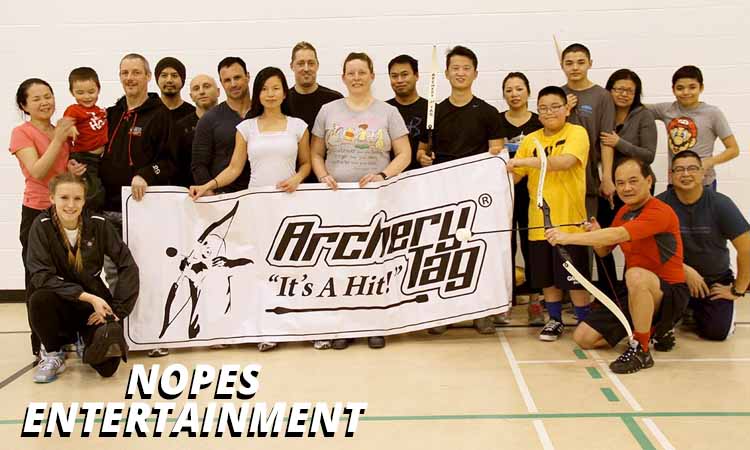 "Hello John,

Thank you again for taking the time out of your busy day to talk with me. It was great hearing about your many ideas and I was thrilled to learn that you're always pondering new ways to better the product. Sharing your thoughts and basically your heart, helped to humanize the Archery Tag® product. By learning more about the insight to the vision for your company, I as a licensee am comforted to know that you have our best interest at heart and we are part of the bigger picture.

I'm not sure if you do this enough by listening to you, but please remember to take the time to pause and just enjoy this path that you've led us on. This venture of constant innovation that you're on will never have a final destination, so it's important to periodically celebrate the journey."

Be well,
Nopes
---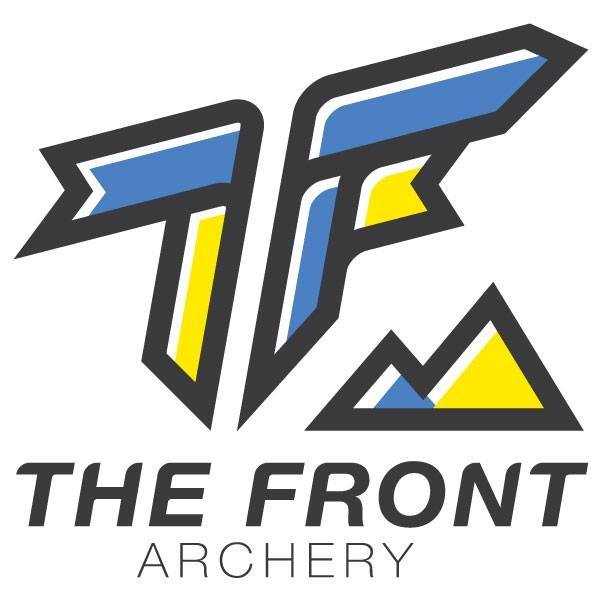 "We found that not only was Archery Tag® bringing a new demographic of people into the shop but those people were interested in archery from playing Archery Tag® and often come back to buy a fully setup bow from our pro shop. It has been awesome so see a younger generation become interested in archery through the game of Archery Tag®."
Josh Pitts
The Front Archery
Utah

Read the full letter by clicking here.
---